A midshipman from the U.S. Naval Academy, an Associated Press staffer, a Wells Fargo senior vice president, the CEO of a tech company, a dean at Medgar Evers College and a Maryland father of two were among the eight people killed when a New York-bound Amtrak train derailed in Philadelphia.
The last two victims of the crash were identified on Thursday afternoon.
The family of 47-year-old Laura Finamore of New York, an employee at Cushman & Wakefield, confirmed Thursday afternoon that she was one of the eight victims.
Ambassador of Italy to the United States, Claudio Bisogniero, confirmed the name of the eighth victim as Giuseppe Piras, an Italian national.
The death of Bob Gildersleeve Jr., whose family passed out flyers Wednesday in a desperate search for him following the crash, was confirmed Thursday afternoon by his employer. His body was found in the wreckage, officials confirmed Thursday, bringing the death toll from the crash to eight.
Train 188, a Northeast Regional, was en route from Washington to New York with 238 passengers and five crew members aboard when it derailed as it was rounding a sharp curve in the city's Port Richmond section shortly after 9 p.m. Tuesday, authorities said.
Philadelphia Mayor Michael Nutter said Thursday that every passenger on Train 188 has now been accounted for, but he did not release the names of the unidentified victims.
"How, in this day and age, can we allow a train to go out of control at 106 miles an hour?" asked Bob Gildersleeve Sr.
DERRICK GRIFFITH
Derrick Griffith, dean of student affairs and enrollment management at Medgar Evers College in Brooklyn, New York, died in the crash, said Jamilah Fraser, the assistant vice president for communications & public relations at the school.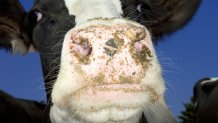 The college said the 42-year-old was a "champion for the downtrodden" who served the students at Medgar Evers and the community "with passion."
Local
Washington, D.C., Maryland and Virginia local news, events and information
Griffith was also founder and principal at CUNY Prep in New York City, a program that helps out-of-school youth find an alternative pathway to college, according to its website.
"We are all struggling with this terrible news and trying to find our way during this sad time," the school said in a Facebook post Wednesday. "Cuny prep will be closed tomorrow for day school and cta students. The staff will be there to mourn together and provide support to those in need."
Thank you for your thoughts & prayers for our CEO, Rachel Jacobs. We are still looking for Rachel & hope she will be with her family soon.

— ApprenNet (@ApprenNet) May 13, 2015
Griffith recently received a doctorate of philosophy in urban education from the City University of New York Graduate Center.
RACHEL JACOBS
The family of 39-year-old Rachel Jacobs, the CEO of Philadelphia-based tech company ApprenNet, confirmed she was killed in the derailment.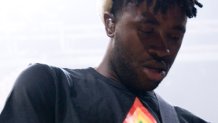 "This is an unthinkable tragedy," read a statement from her family. "Rachel was a wonderful mother, daughter, sister, wife and friend. She was devoted to her family, her community and the pursuit of social justice. We cannot imagine life without her. We respectfully ask for privacy so that we can begin the process of grieving."
Coworkers said Jacobs, the mother of a 2-year-old, lived in New York.
ABID GILANI
Wells Fargo confirmed to WNBC in New York that one of its employees has died.
"It is with great sadness that Wells Fargo confirms that Abid Gilani, a valued member of our Commercial Real Estate division, has passed away," read a statement from the company. "Our hearts go out to all those impacted by this tragedy."
Gilani, 55, was a senior vice president with Wells Fargo Hospitality Group.
He lived in Rockville, Maryland, with his wife and commuted by train to his job in New York, according to his neighbors.
Gilani had attended his uncle's funeral in Falls Church, Virginia, Tuesday.
JUSTIN ZEMSER
Midshipman 3rd Class Justin Zemser, 20, of Rockaway Beach, New York, was on leave from the Naval Academy and on his way back home when he was killed, his mother, Susan Zemser, said.
"He was supposed to come home last night at 10:30, and when I went online to see, you know, if everything was on time, I saw there was a derailment," Susan said Wednesday. "All night we called hospitals, but nothing."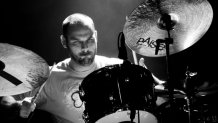 Susan says she learned Wednesday morning that her only child died in the crash.
"He was wonderful. He was absolutely wonderful. Everyone looked up to my son," Susan said.
The Naval Academy says it notified the brigade of midshipmen, staff and faculty of Zemser's death Wednesday morning.
"I know that the brigade and the Navy family is struggling with this, and our thoughts go out to the brigade, family brigade for losing such a crucial member of this institution," Navy Secretary Ray Mabus said during a speech Wednesday, the Navy Times reports.
Zemser was an English major and an academic honor student. He was also a member of the Navy sprint football team, the Jewish Midshipman Club and the Semper Fi Society, which is a Marine Corps club.
During a press conference Thursday, his coach, teammates and rabbi remembered him as a fun, diligent and extremely driven friend.
His coach said Zemser didn't make the team his first year, but "worked so diligently," and made the team last fall.
"He was much, much improved and continued to show through action what kind of person he is, not just as a player but as this wonderful young man," he said.
"Justin was relentless. First one in the weight room, last one out," said a friend and teammate. "He made everyone want to get better. His work ethic was daunting at times."
The rabbi said of Zemser, "He was out there making people smile, making people laugh, being out there with who he was."
Zemser also worked as an intern for New York City Councilman Eric Ulrich.
Ulrich says Zemser was a "truly bright, talented and patriotic young man."
JIM GAINES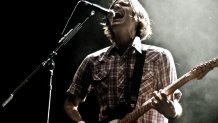 Jim Gaines, an Associated Press video software architect, died at Temple Hospital overnight in the hours following the crash.
According to the AP, the 48-year-old father of two had attended meetings in Washington, and was returning home to Plainsboro, New Jersey, when the train derailed Tuesday night. His death was confirmed by his wife, Jacqueline.
He is also survived by a 16-year-old son, Oliver, and an 11-year-old daughter, Anushka.
Gaines joined the AP in 1998 and was a key factor in nearly all of the news agency's video initiatives, including a service providing live video to hundreds of clients worldwide.
Gaines won AP's "Geek of the Month" award in May 2012 for his "tireless dedication and contagious passion" to technological innovation. He was part of a team that won the AP Chairman's Prize in 2006 for developing the agency's Online Video Network.
BOB GILDERSLEEVE
Bob Gildersleeve's death was confirmed Thursday afternoon by his company, a day after his family passed out flyers in a desperate search.
"We are deeply saddened by the loss of our friend and colleague," said Doug Baker, Ecolab Chairman and CEO, in a statement in part. "Bob was with Ecolab for 22 years, most recently as vice president of Corporate Accounts for our Institutional business in North America. Bob was an exceptional leader and was instrumental to our success."
Gildersleeve's father said his son's cellphone was found first.
"He was in the first car," Gildersleeve's father, Bob Gildersleeve Sr. told News4 Washington's Shomari Stone on Wednesday. "It's turned inside out. They found his phone. His phone, they found. But they can't find him or his belongings."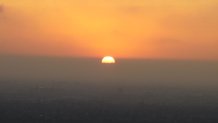 Gildersleeve, 45, boarded the train in Baltimore. He lived outside Baltimore with his wife and two teenage children, according to the Wall Street Journal.
His family expressed their worry and frustration in the aftermath of the crash, as hours ticked by with no sign of him.
"We've seen many pictures of the train just totaled on the news," his 13-year-old son, Marc, told Helen Urbina of the Philadelphia Daily News as the search for Gildersleeve unfolded. "It's very scary. We have no idea where he is, what hospital he's at, if he's at a hospital, so we're just trying to get as much information as we can."
"I don't think anyone knows what's going on," said Gildesleeve Sr., who was a New York firefighter for 12 years and a New York police officer for three. "That's why I'm angry."
Gildersleeve Jr. was the vice president of corporate accounts for Ecolab, a company that deals in "water, hygiene and energy technologies and services," according to the company's website. Global Communications Director Roman Blahoski said Gildersleeve has worked for Ecolab for 22 years.
"So far, I saw the engineer," Gildersleeve Sr. said. "He looks like a decent fellow, but how can a decent fellow do 106 miles an hour around a 50 mile per hour limited turn? How does that happen?"
Gildersleeve's wife said in a statement earlier Thursday that couple had been best friends for 29 years and had celebrated their 18th wedding anniversary just days earlier.
"He is an remarkable Dad to our daughter Ryan and son Marc," she said. "He is a loving son, brother and is definitely the 'fun' Uncle to his nieces and nephews. He is funny and sarcastic and lights up any room with his presence, humor and enthusiasm. He has been a dedicated employee and friend to his Ecolab family for over two decades. Our hearts are broken and we can't imagine a life without him."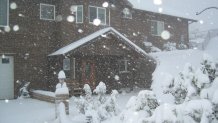 LAURA FINAMORE
Laura Finamore's death was confirmed Thursday afternoon by her family. A Manhattan resident, Finamore, 47, was on her way home from a memorial service for a college friend's mother, a spokesman for her family said, according to The Associated Press.
Finamore had texted her mother that she was boarding the train. When they heard of the crash they began making calls to area hospitals looking for her. On Wednesday, they received word that the seventh victim of the derailment fit her description, but dental records were needed to confirm it, according to the AP
Born and raised in Douglaston, New York, Finamore worked in corporate real estate, and was a senior account director at Cushman & Wakefield.
"Laura was a tenacious deal maker and competitor who never backed down from what she thought was right," her family said in a statement.
"Laura's smile could light up a room and her infectious laughter will be remembered by many for years to come. She was always there when you needed her — with a hug, encouraging words or a pat on the back," the family said.
GIUSEPPE PIRAS
Ambassador of Italy to the United States, Claudio Bisogniero, confirmed Giuseppe Piras, 41, was among the eight dead on Thursday afternoon.
A wine and olive oil executive from Sardinia, Italy, Piras was visting the U.S. on business, officials said, according to the AP.
Piras co-founded an olive oil and wine cooperative and was in charge of marketing its goods for export, according to Italian media.
Consul General Andrea Canepari said his family had contacted consulate officials in the U.S. after they were unable to reach Piras by phone.
Editor's Note: Previous version of this story incorrectly stated Justin Zemser's age as 21.
Copyright AP - Associated Press