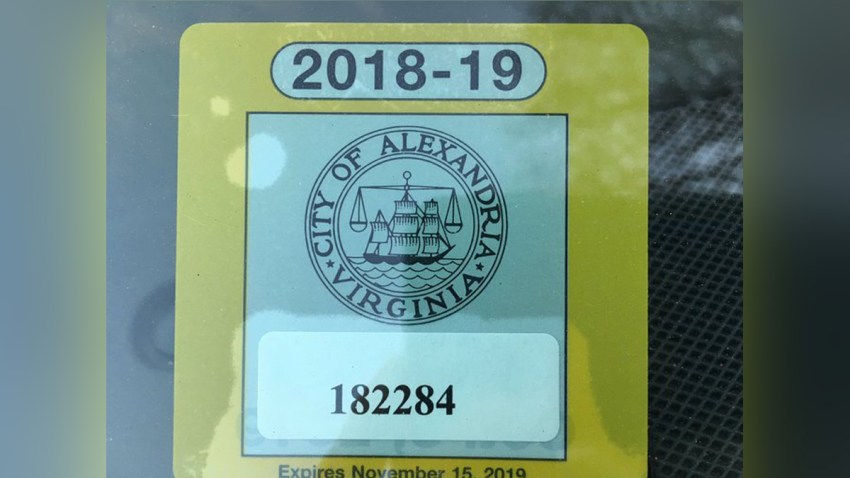 Alexandria, Virginia, motorists will no longer have to display a windshield decal on their cars after the city council voted Saturday to eliminate the requirement.
The decals were used to prove that motorists displaying them had paid their personal property taxes.
"Eliminating decals is another example of how Alexandria is making smart use of technology to better serve our community," Alexandria Mayor Justin Wilson said in a news release. "This change will improve efficiency and customer service, and it gives vehicle owners one less thing to worry about."
Motorists are still required to display state inspection decals on their vehicles, as those are subject to Virginia state law.
The City of Alexandria said current city decals can be removed and that it will not issue future decals when vehicles are registered.
"More than three quarters of all Virginia localities have abolished the decal requirement," the city government said in a news release. "Alexandria joins these jurisdictions in providing a streamlined tax process and improved customer service."
Arlington County similarly voted to stop using decals in September of 2018, saying it would eliminate the requirement after July 1, 2019.