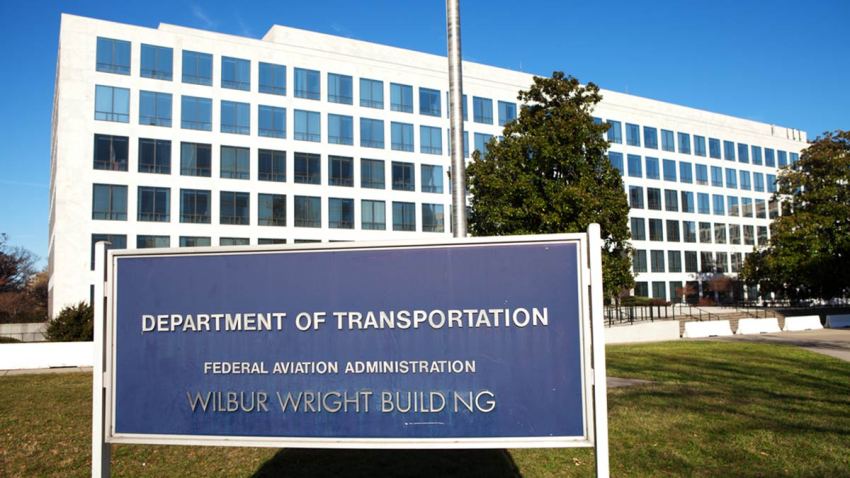 A federal air traffic control administrator from Virginia is suspended from his job, charged with attempting to lure a 10-year-old girl for sex and injuring a D.C. police detective during a takedown.
Scott Casoni, of Alexandria, Virginia, is also accused of tussling with the detective when police attempted to arrest Casoni on the charge of attempting to engage in illicit sexual conduct.
According to court records in D.C., Casoni has been employed by the Federal Aviation Administration (FAA) for eight years, but has been suspended from his job pending the outcome of his criminal case.
He was arrested after being snagged in an undercover operation by a police child exploitation unit, an FBI agent said in court filings.
The filing said Casoni responded to an advertisement posted by the FBI on a section of a website "frequented by individuals who have a sexual interest in children."
The agent, in his court filing, said Casoni attempted to arrange a meetup with a person he thought was a 10-year-old girl.
A federal judge has ordered Casoni to be held in custody. In his order, the judge said evidence has been presented showing "explicit communications over an extended period from the defendant regarding his intent to engage in sexual conduct with the purported ten-year-old girl."
The judge, in his order, also said evidence has been presented showing Casoni bolted from police when they staged a sting to arrest him June 22.
The judge's order said police used a "tactical takedown" to stop Casoni.
"During the tactical takedown, the detective's wrist was broken. The defendant continued to struggle while law enforcement attempted to handcuff him," the judge's order said.
A court filing from defense attorneys said Casoni has been suspended from his job at the FAA. An FAA online directory says Casoni worked at agency headquarters in D.C.
An FAA spokesman said he was reviewing an inquiry from News4, but has not yet responded to questions about Casoni's employment.
A defense attorney told News4 Casoni has pleaded not guilty to a charge of travel with intent to engage in illicit sexual conduct. In a court filing, his lawyer said Casoni is a "disabled veteran, having served twenty years in the Army."
His attorney, in the same court fling, also said, "There is considerable evidence in this matter that Mr. Casoni never intended to engage in any sexual contact with the fictitious minor."
Casoni was indicted Tuesday. His defense attorney said the next court proceeding has not yet been scheduled.