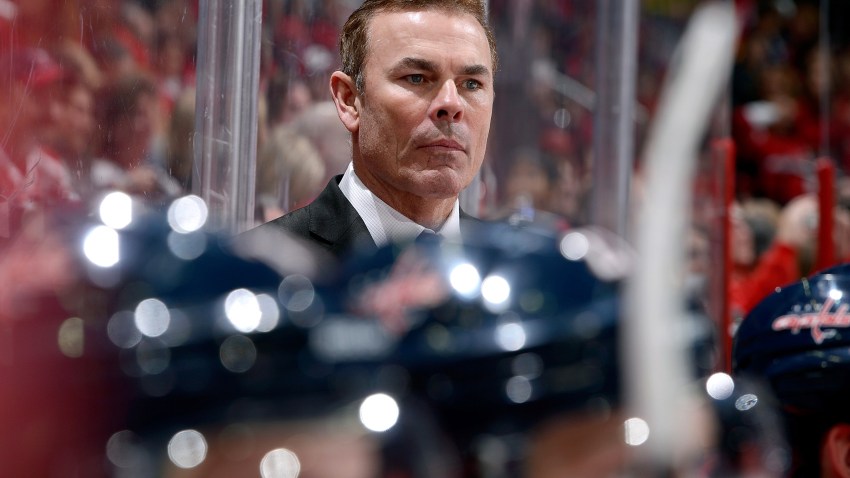 The Washington Capitals fired head coach Adam Oates on Saturday after his first full season ended in utter disappointment.
"We are appreciative of Adam's efforts and thank him for his devotion, work ethic and contributions to the Capitals the past two seasons," team owner Ted Leonsis said in a statement that also announced the end of general manager George McPhee's 17-year tenure. "He is a smart, tactical coach who improved the performance of several of our players.
"He is a Hall of Fame player who we believe will be a longtime coach in the NHL. We will help him in whatever way we are able and wish him well. This is an important time for our organization, and I feel a change is needed in order to get us back to being a top echelon team that competes for the Stanley Cup."
In two seasons as coach, the first of which was the lockout-shortened 2012-13 season, Oates compiled a 65-48-17 record. Yet after leading the Capitals to a Southeast Division title last season, they failed to qualify for the playoffs this season for the first time since 2007. Oates had one year remaining on his contract.
Upon hiring a new head coach, the Capitals will have had four since the start of the 2011-12 season.
Leonsis and team president Dick Patrick will address the media Saturday afternoon.
---
Follow Adam on Twitter @AdamVingan and e-mail your story ideas to adamvingan (at) gmail.com.