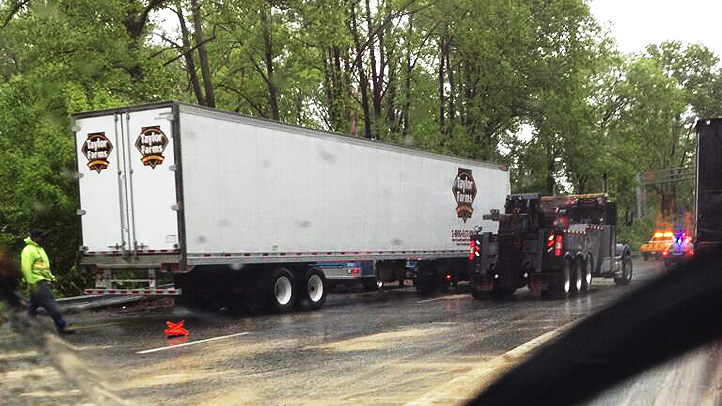 Two accidents are threatening to complicate Tuesday's evening commute in both Maryland and Virginia. While both crashes have been cleared, residual delays remain.

In Maryland, an accident involving a tractor-trailer temporarily closed all lanes of I-495 Eastbound shortly before Route 355 (exit 34/Rockville Pike). The tractor-trailer jackknifed, spelling fuel onto the roadway. The spill has been cleared and lanes have reopened, but backups remain.
"It was a mess!!!!" Ryan Panitz told NBCWashington via Twitter.

In Virginia, a crash involving 10 vehicles was been cleared from the southbound lanes of Interstate 95 at Cardinal Drive in Woodbridge.