Are you the type that would rather gaze at the planets and stars than discuss politics at the Capitol? Or maybe some of your most treasured childhood memories involve a chemistry set and making that awesome baking soda and vinegar volcano? You've come to the right place.
We've curated this science nerd's guide for you because there's no shame in being a nerd, especially in D.C. (Looking at you nerd prom attendees.)
There's more than a day's worth of places to see in this guide, and the order is merely a suggestion. Many of the stops are great for families, but some are better suited to young teens and adults.
Happy exploring, science nerds!
P.S. Let us know - did we forget your favorite science spot in D.C.? Maybe there's a place you love in nearby Maryland or Virginia? Share them with us on Twitter @NBCWashington -- we'd love to include it!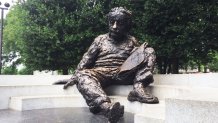 Stop 1: Albert Einstein Memorial and the National Academy of Sciences
Local
Washington, D.C., Maryland and Virginia local news, events and information
2101 Constitution Ave NW, Washington, DC 20418
This larger-than-life statue on the National Mall honors the man who revolutionized physics and whose wiry hair is still instantly recognizable decades after his death. The bronze figure on Constitution Avenue NW is steps away from the Vietnam Memorial and, while it doesn't get as much attention as the war memorials and Smithsonian museums, the memorial is a must for anyone who appreciates science.
In Albert's left hand you'll see the mathematical equations that summarize three of his most important scientific contributions: the photoelectric effect, the equivalence of energy and matter and the theory of relativity. At his feet is a celestial map embedded with more than 2,700 metal studs representing the planets, sun, moon, stars and other celestial objects. After taking a selfie or two with Albert, walk a few yards behind him to the National Academy of Sciences, where you can take in the building's beautiful architecture. Inside the academy's Great Hall are stunning Art Deco style images, symbols and inscriptions that illustrate the history of science and the scientific societies that predated the National Academy of Sciences.
Hours: The memorial is open 24 hours, while the NAS building is open during normal business hours.
Cost: Free
Age Range: All ages
Instagram Rating: 5 out of 5. Take a seat on Albert's lap and post a snap of the Great Hall's ornate dome.
Fun Fact: The memorial weighs approximately 4 tons and is 21 feet in height. Three caissons, totaling 135 tons, sunk in bedrock to a depth of 23 to 25 feet, support the monument.
More info/links: Albert Einstein Memorial; National Academy of Sciences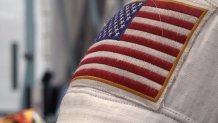 Stop 2: Smithsonian National Air and Space Museum
Independence Ave at 6th Street, SW, Washington, DC 20560
One of the most popular Smithsonian museums in D.C., the Air and Space Museum has thousands of objects that have been instrumental in flight and space exploration. You'll see some of the most significant airplanes, rockets, and spacecraft in history in the newly renovated Boeing MIlestones of Flight Hall, including the Viking Lander, which was the first spacecraft to operate on the surface of Mars.
True space nerds will geek out at the Explore the Universe exhibit, which has a portion of William Herschel's 20 foot telescope. Herschel used the telescope to map out the galaxy in the late 1700s and early 1800s. Another gem in the exhibit is the spectrograph Vera Rubin and Kent Ford used in the 60s to discover the universe is dominated by dark matter.
In addition to exhibits, the museum has an IMAX theater, a planetarium and virtual reality rides for extra cost. You can find free science demonstrations throughout the museum any day of the week. There's so much to take in so we suggest taking a free guided tour so you can soak up as much knowledge as possible.
Hours: 10 a.m. to 5:30 p.m. every day except December 25
Cost: Free
Age Range: Science nerds of all ages can come to the museum, of course, but those who are elementary school age and up will learn the most.
Instagram Rating: 4 out of 5 - Some of the exhibits are pretty dark here, so take a pic next to the rocket or plane of your choice in the Boeing Milestones of Flight Hall, where there's plenty of light.
Grab a Snack: Have dessert like an astronaut and grab a pack of freeze dried ice cream at the gift shop.
More info/links: Herschel telescope tube; Things to do at the Air and Space Museum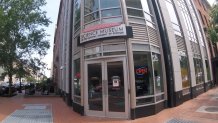 Stop 3: Marian Koshland Museum of Science
525 E Street NW, Washington, DC 20001
Tucked away in D.C.'s Penn Quarter area, the Marian Koshland Museum of Science doesn't receive as much attention from tourists as the museums along the National Mall, but that doesn't make it any less impressive. Interaction is what makes this museum worth visiting. It's a small space with just three exhibits, but young teens and adults can learn so much through the museum's interactive games and displays.
You'll want to make sure you have plenty of time reserved during your visit for the Earth Lab exhibit, where you can explore in-depth the impacts of climate change and possible solutions. At the climate mitigation simulator you'll take on the science of climate change from a policy perspective and create your own strategies to reduce its effects. In the Life Lab, you'll learn how your brain works and what it's like to grow old through fun simulator games.
Koshland also has a lot of great summer programs for kids. Every Saturday in July the museum is hosting a "Hands-On Science" session to investigate a different aspect of the human body.
Hours: Open 10 a.m. – 6 p.m. daily (last admission, 5 p.m.); closed Tuesdays
Cost: Adults - $5, Students - $3
Age Range: This museum involves some more complex concepts and games that are ideal for ages 10 and up.
Instagram Rating: 4 out of 5 - Get a friend or family member to take a picture of you behind the wheel at the driving simulator, one of the museum's most popular activities.
Fun Fact: This museum is affiliated with our first stop, the National Academy of Sciences, and is named after Marian Koshland, an immunologist and molecular biologist who conducted groundbreaking research in the behavior of antibodies.
More info/links: Koshland Science Museum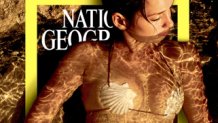 Stop 4: National Geographic Museum
1145 17th St NW, Washington, DC 20036
The breathtaking photography and extraordinary explorer content you see in National Geographic's magazine and TV shows are brought to life at its museum downtown.
Two new exhibits include Sharks: On Assignment With Brian Skerry and Earth Explorers. "Sharks" showcases National Geographic photographer Brian Skerry's incredible work along with shark models, videos and interactive experiences that will make you feel like you're with him underwater. The exhibit's purpose is to bring attention to the millions of sharks killed every year in the hopes it will inspire more conservation efforts. "They're wildly popular but largely misunderstood and they are endangered, so we try to touch on all of those points in this exhibition and it's just visually stunning," said Kathryn Keane, the vice president of exhibitions.
After seeing this beautiful blue exhibit, put on your adventure hat for "Earth Explorers," which is full of hands-on activities that will show you what it's like to be a Nat Geo explorer in the field. Some of the highlights: A full-scale Toyota Land Cruiser, the same vehicle explorers in Africa use to document big cats, a polar section where you can take a selfie with life size polar bear model and a migrations map where you can track the migrations of species from all different parts of the world.
Walk next door to the exhibitions in the M Street building to see a free, permanent exhibit showcasing the organization's history of exploration. There, you'll find some of the most iconic covers of National Geographic Magazine.
Hours: Open from 10 a.m. to 6 p.m. every day except Thanksgiving Day and Christmas Day. Last ticket sold at 5 p.m. daily.
Cost: Adults - $15; Children - $10
Age Range: Kids of all ages.
Instagram Rating: 5 out of 5 - A selfie with a polar bear, a shot of the iconic yellow rectangle logo… get creative and channel your inner Nat Geo photographer!
Events to Watch: Nat Geo hosts events with its explorers and scientists throughout the year. Check out their event page for more info and ticket prices.
More info/links: Nat Geo Museum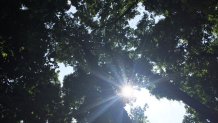 Stop 5: Rock Creek Park
5200 Glover Rd NW, Washington, DC 20015
Take a break from the museums and head out to nature. Rock Creek Park's 1,754 acres are great for hiking, bicycling or having a peaceful picnic. It's also a great place to take kids to learn about science. The park's Nature Center has the only National Park Service-owned planetarium in the country -- and it's free! Kids and science nerds of most ages can learn about the night sky, planets and constellations on Wednesdays, Saturdays and Sundays at the planetarium. Inside the Nature Center, you can check out exhibits on local plants and animals, including an active beehive, live turtles, fish and snakes. Be sure to visit Pokey, a 22-year-old box turtle who is known as the park's celebrity. He's the oldest living resident of the Nature Center.
Hours: The Nature Center is open Wednesdays through Sundays, 9 a.m. to 5 p.m.; the park is open every day during daylight hours.
Cost: Free
Age Range: All ages
Instagram Rating: 4 out of 5 - It's hard to get a good photo in the dark planetarium, but there are plenty of places to capture the science of nature throughout the park.
More info/links: Rock Creek Nature Center; July events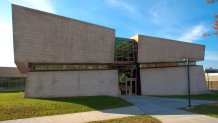 Stop 6: National Museum of Health and Medicine
2500 Linden Lane, Silver Spring, MD 20910
Our last stop is a must if you're into medicine, or if you simply appreciate innovation. The National Museum of Health and Medicine is off the beaten path, but its unique exhibits are worth the trip outside of the District. You'll see the bullet that killed Abraham Lincoln, learn about battlefield medicine during the Civil War and take in plenty of intriguing specimens used to learn about anatomy and pathology, including the leg and foot of someone who suffered from elephantiasis. (Heads up: some displays might be too graphic for squeamish science nerds.) The museum also offers free events throughout the year with topics ranging from chemical warfare during World War I to its annual Teddy Bear Clinic for kids.
Hours: 10 to 5:30 p.m. daily except for Dec. 25
Cost: Free
Age Range: Appropriate for elementary students and up.
Instagram Rating: 3 out of 5 -- You can take photos, but no flash is allowed.
Fun Fact: Founded during the Civil War, the museum was first known as the Army Medical Museum. It has collected thousands of artifacts since its establishment in 1862, and the list of artifacts on display is constantly changing.
More info/links: National Medical Museum site