An all-clear was given Monday afternoon at Walter Reed National Military Medical Center, more than three hours after someone reported hearing a single gunshot on campus.
No evidence of a shooting was found after an "exhaustive search," said Montgomery County Police Capt. Paul Starks.
Normal medical center operations were expected to resume shortly.
The incident began at about 10:48 a.m., when a 911 caller reported hearing an apparent gunshot inside Building 1, the original hospital on the campus in Bethesda.
Employees and patients were told to shelter in place via a text alert shortly after the call.
"We've been in hiding. We had to basically evacuate all the hallways, turn off all the lights," said a worker during the incident, who identified himself only as Sam. "People are getting a little anxious."
Reports of Shots Fired at Walter Reed, Navy Yard Amid Terror Concerns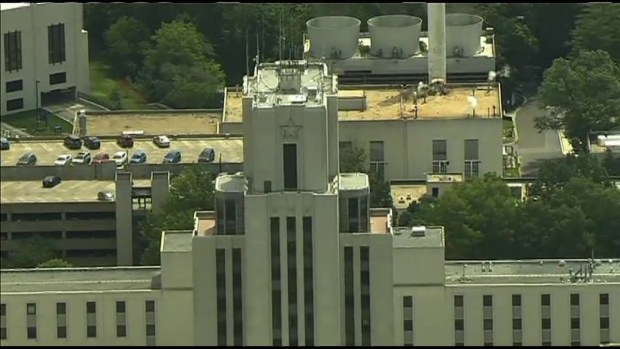 Starks said authorities conducted a "floor to floor, office by office" search of the approximately 20-story building. After that search was completed, canines trained to detect explosives conducted a second search.
Walter Reed Told to "Shelter in Place" for Three Hours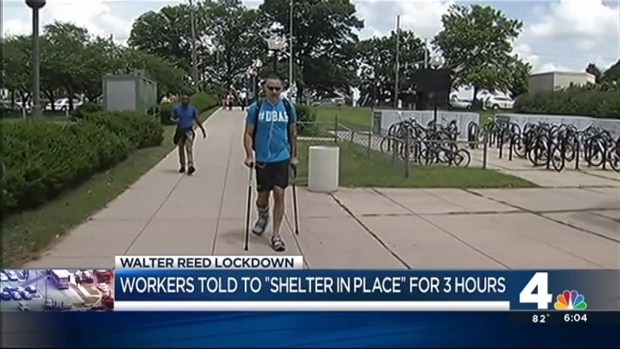 "There is no evidence or any indication of a firearm being discharged," Starks said.
No injuries were reported. However, as the lockdown stretched into the afternoon, all non-emergency appointments at the military hospital were canceled for the day.
"We've always asked people to call police if they see anything suspicious, let law enforcement arrive and make that assessment," Starks said.
U.S. Navy Department of Defense and National Institutes of Health security personnel also responded to the scene, the U.S. Navy tweeted. Several other agencies also responded.
Massive Security Response to Scares at Walter Reed, Navy Yard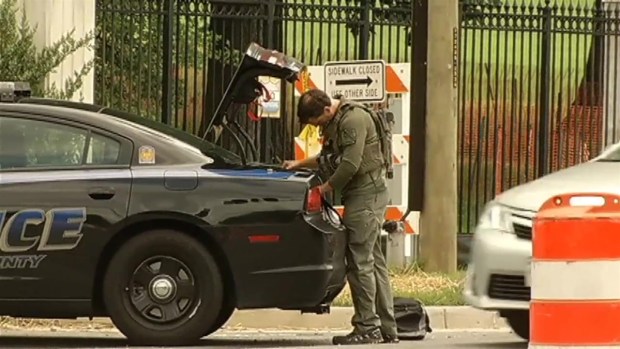 The incident came several days after employees were told to shelter in place at the Washington Navy Yard, where an initial report of a shooting triggered vivid memories of a 2013 deadly mass shooting there. Investigators swept the Navy Yard buildings and ultimately found no sign of a shooting.
D.C. police said a woman called from inside a Navy Yard building to report that she might have heard sounds of gunshots that morning.
"We don't believe that it was a malicious hoax or incident like that," D.C. Police Chief Cathy Lanier said of the Navy Yard incident, adding that the employee was doing what she was supposed to do.