On Wednesday afternoon, law enforcement captured a man suspected in a shooting incident near the White House.
Police took 21-year-old Oscar Ortega-Hernandez into custody at a hotel near Indiana, Pa. Using information provided by the Secret Service, Pennsylvania State Police made the arrest at 12:35 p.m. Ortega had been to the hotel before. He was alone at the time of arrest, but he'd been with someone earlier. It's unknown if he acted alone in the shooting. Ortega has an arrest record in Texas, Utah and Idaho but has not been linked to any radical organizations, U.S. Park Police have said.
A tip from someone who saw and identified Ortega led to his arrest, Secret Service spokesman George Ogilvie said. The Secret Service would not disclose the exact location where Ortega was arrested.
Secret Service confirmed Tuesday that two bullets were found on the White House grounds -- one lodged in ballistic glass behind a historic window. On Wednesday, officials could be seen taking photographs of a window on the south face of the executive mansion. The window they were inspecting is in front of the so-called Yellow Oval Room, according to the White House website. The room is in the middle of the family's living quarters on the floor that includes the president's bedroom and the Lincoln Bedroom.
Secret Service Says Bullets Found at White House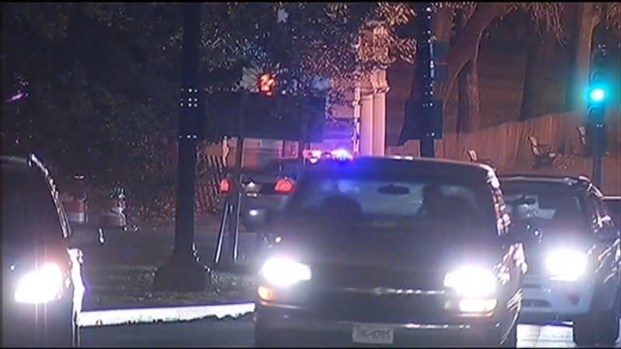 On Friday night, an arrest warrant on gun charges was issued for Ortega. More charges are likely and could include attempted assassination.
Ortega was briefly detained on the morning of the shooting by police in Arlington, Va. A caller had contacted police, saying Ortega had been circling the area. He was questioned and photographed at the time, but not arrested.
At 9:30 p.m. Friday night, gunfire was reported on 16th Street and Constitution Avenue. Authorities believe shots were fired out of the passenger side window of a westbound vehicle on Constitution.
Bullets Found on White House Grounds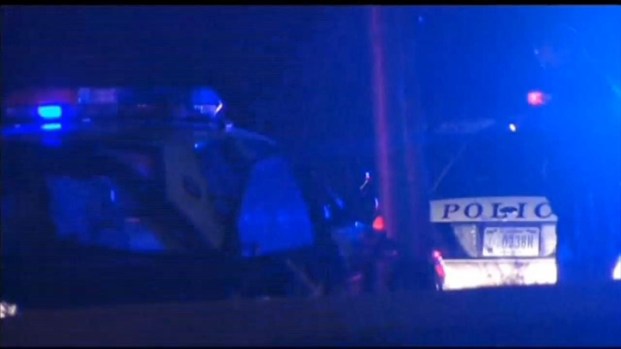 Obama and the first lady had traveled without daughters Malia and Sasha on Friday to San Diego en route to Hawaii for a summit. The White House had no immediate comment on the shooting report or arrest nor who may have been in the building at the time.
The Secret Service, Park Police, D.C. police and Arlington police all responded to the reported shooting at 9:30 p.m. on Friday night. Investigators found an assault rifle in a car abandoned near the Theodore Roosevelt Bridge. It was not an AK-47, as suggested in previous reports, and the owner of the gun is unknown at this time.
Evidence from the car linked it to 21-year-old Ortega.
Law enforcement said Ortega moved to the D.C. region several weeks ago. His family in Idaho Falls, Idaho, reported him missing on October 31.
In the last shooting at the White House, a Colorado man sprayed the mansion with at least 27 semiautomatic rifle bullets from Pennsylvania Avenue in an attempt to assassinate President Bill Clinton in October 1994. Bystanders subdued him, and no one was injured. Francisco Martin Duran was later convicted and sentenced to 40 years in prison for that shooting.
The next year, Pennsylvania Avenue was closed to traffic to bolster security.
Follow NBC Washington to get the latest news, events and entertainment anytime, anywhere: on air, online, and on Facebook // Twitter.