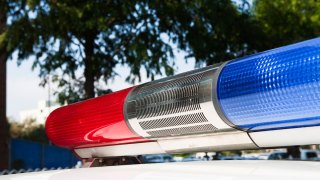 Students at a Northwest D.C. elementary school were briefly kept across the street after a suspicious package was discovered Wednesday morning.
Janney Elementary School pupils arriving for the third day of their school year were diverted from the building.
The package was found at 42nd and Albemarle streets NW shortly before 8:30 a.m.
D.C. police have not provided more information on the item, but gave the all-clear around 8:40 a.m. Students were then allowed to enter the school.

Published at 8:34 AM EDT on Aug 27, 2014 | Updated at 11:03 AM EDT on Aug 27, 2014