A 2-alarm fire at a Forestville, Md., apartment may have been sparked by heat lamps allegedly used to grow marijuana, News4's Tracee Wilkins has learned.
Fire crews were called to the Penn Landing Apartments at 6431 Pennsylvania Avenue and saw fire showing from the top floor of the three-story building. Fire officials said a marijuana grow room was found inside the unit. The apartment's resident was taken to an area hospital and treated for an undisclosed injury.
Residents told News4's Megan McGrath their neighbors sprung into action, knocking on doors to help get everyone out when they learned of the fire.
No additional injuries were reported.
Fire investigators put damage estimates at more than $150,000. Several families were displaced by the fire.
Prince George's County Police have been called to the scene.
This is the third fire at the complex in just over a week, but fire officials say all the fires started differently and are not believed to be related.
Wednesday, an unattended candle started a fire in at a nearby building. No one was injured, but two adults and two children were displaced.
Exactly one week earlier, an arson caused $350,000 in damage in a top floor apartment in the 6400 block of Pennsylvania Avenue.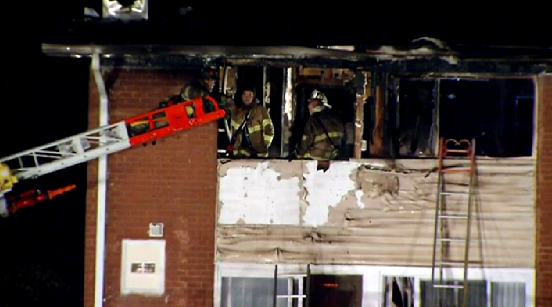 Published at 5:47 AM EST on Nov 15, 2013 | Updated at 8:04 PM EST on Nov 15, 2013