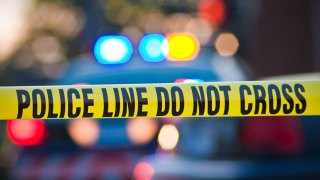 Police are investigating a crash in Germantown, Maryland, that killed a biker and injured a driver Sunday evening.
Kevin Roger Kanke, 52, of the 20400 block of Lindos Court in Montgomery Village, Maryland, was killed when his motorcycle collided with a Silver Infiniti QX4 on Brink Road, according to police.
Police identified the driver of the Infiniti as 34-year-old Juan Salvador Morales Duarte of Clopper Road in Gaithersburg, Maryland. He was injured but is expected to be okay.
Police said that at about 6:20 p.m. Sunday the eastbound car crossed into the westbound lanes and struck a black Harley Davidson motorcycle.
Police said they did not know why the car had crossed the double yellow lane markings. The investigation is ongoing and police are reconstructing the incident.
Anyone with information is asked to call the Collision Reconstruction Unit at 240-773-6620.
Published at 8:25 PM EDT on Aug 25, 2014