A Prince George's County police officer who was seriously injured after he was struck by a minivan during a traffic stop visited his precinct Friday for the first time since the accident.
Officer Bashua Olaseha, 26, and two other officers had finished a routine traffic stop on westbound Pennsylvania Avenue on May 22 when they saw a black minivan veer off the road toward them. The three officers tried to dive out of the way, but Olaseha was struck and wound up under the minivan, which also hit all three police cruisers.
The ground -- made soft by recent heavy rain -- may have saved Olaseha's life, authorities said.
"I do remember waking up underneath a vehicle. I do remember waking up and my squadmates being there," Olaseha told News4's Megan McGrath.
And while he's eager to return to work, Olaseha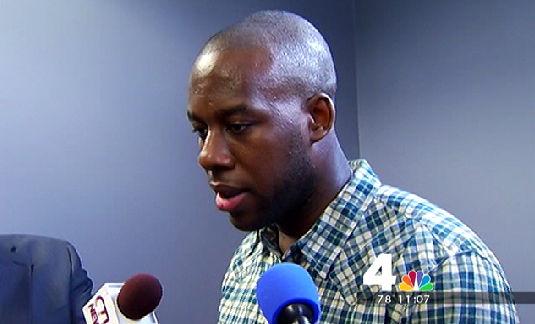 still has some healing to do.
"I still have third-degree burns, and I'm still doing a lot of rehab with my knee," he explained. "Personally, I feel good, you know. I'm ready to come back to work.
Olaseha says there's no timeline for his return to duty.
Olaseha has been with the department for about a year and a half, and is a veteran of the war in Iraq.
Published at 12:31 PM EDT on Jul 11, 2014 | Updated at 9:21 PM EDT on Jul 11, 2014