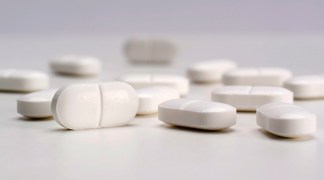 A Maryland doctor is charged with operating a pill mill out of his office in Rockville, and prosecutors say one person died after using methadone the doctor provided.
Silviu Ziscovici, a pain management specialist who had his medical license suspended in by Maryland officials in 2010, was arrested Wednesday. Prosecutors say that starting in at least 2009 Ziscovici, also known as "Dr. Z," prescribed drugs including oxycodone, methadone and morphine in exchange for a fee. All the offenses allegedly took place before his license was suspended.
Reached Wednesday afternoon by telephone the public defender assigned to the case, Lisa Lunt, did not have any comment.
According the Maryland State Board of Physicians' 2010 order suspending Ziscovici's license, officials in Maryland began investigating him in 2009 after several pharmacists became concerned about the prescriptions he was writing. One pharmacist became suspicious because Ziscovici's patients appeared to be drug users and paid cash for their prescriptions, the board wrote.
Others noted that his patients lived as far away as Pennsylvania, Tennessee, Kentucky and West Virginia. The state board said one mother called to complain that Ziscovici was writing prescriptions for her son and his friends, alleging her son had been hospitalized twice for overdosing on oxycodone.
The state board wrote that an investigation by the Drug Enforcement Administration found 15 of Ziscovici's patients had died as a result of drug overdoses. The DEA estimated Ziscovici saw more than 4,500 patients in 2009 and their investigation revealed he charged between $300 and $500 per visit.
The 29-count indictment unsealed Wednesday alleges that in February 2010 Ziscovici was responsible for providing methadone that resulted in a person's death. If convicted of distribution of controlled substances resulting in death, Ziscovici faces a mandatory minimum sentence of 20 years in prison.
Published at 9:37 PM EDT on Jul 30, 2014 | Updated at 9:21 AM EDT on Jul 31, 2014