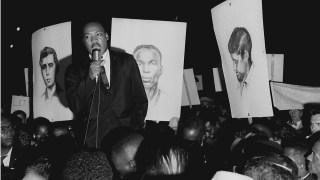 Students and faculty of Hood College are leading a ceremonial "March on Frederick" to mark the 50th anniversary of the Civil Rights Act of 1964.
Police expect several hundred people to participate in Friday's walk from Harry Grove Stadium near Interstate 70 through the downtown area to the college campus.
School officials say the event also marks the 50th anniversary of the first black student enrolled at the private, liberal-arts college.
The march kicks off a weekend of civil rights-themed events. They include a conference on campus Saturday and the unveiling Sunday of a mural honoring local civil-rights leader Lord Nickens, who died last year.