As competition between grocery stores heats up, shoppers are reaping the rewards.
Grocery store chains are turning their attention to online shopping as more shoppers choose delivery and curbside pickup services.
News4 tried several grocery chains — Walmart, Target, Giant, Safeway, Harris Teeter, Wegmans and Whole Foods — to see which ones give the biggest bang for your buck.
We tried their pickup service, their delivery and even compared prices.
All week we compare these services so you can find out which might be right for you.
Proper Storage to Make Produce Last Longer
How to Make Your Produce Last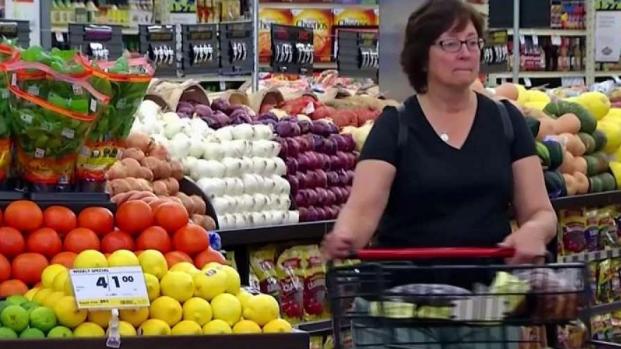 Paying for healthy produce only to find it mushy and moldy a couple of days later can be frustrating, so the News4 Consumer Team has some steps to help you get the most for your money.
First, shop smart.
The fresher your produce is when you grab it off the shelf, the longer it'll last once you take it home.
With fruits and melons, the flesh should be firm but give a little. And give it a whiff: There should just be a light aroma. A strong smell could indicate it's overripe.
When it comes to vegetables, pay attention to the surface. Make sure it's evenly colored and firm all the way around. When choosing leafy greens, make sure a majority of the leaves are green, smooth and unbroken.
Second, don't wash your produce until you're ready to eat or cook with it.
Storing wet fruits and veggies creates a perfect habitat for bacteria and mold growth.
Third, make sure your refrigerator's temperature is set properly.
The USDA says your fridge needs to be 40 degrees or below to avoid food-borne illnesses. Some experts recommend going a little lower — around 36 degrees — for optimal freshness.
And fourth, storage is key.
Keep potatoes, onions and tomatoes in a cool, dark place, like the pantry.
Store grapefruits, oranges, lemons and avocados on the counter away from sunlight and heat. Once they're ripe, move them to the refrigerator.
Lettuce, melons, peppers, corn and squash should be kept in the fridge, as well as any kind of produce that's been cut.
Store salad greens and fresh herbs in bags filled with a little air and sealed tightly.
Don't keep your apples, bananas and pears in the same fruit bowl. Apples are sensitive to ethylene gas, which is produced by the bananas and pears as they ripen.
Comparing Prices at Various Grocery Chains
Comparing Prices at Grocery Store Chains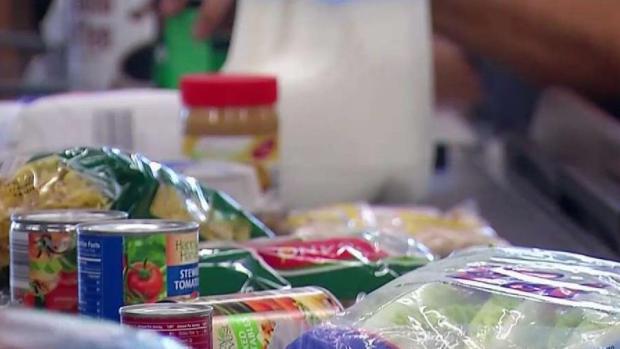 Food is one of the biggest expenses for families, following housing and transportation costs.
So the News4 Consumer Team went to several grocery store chains last week in search of 12 popular items to compare prices, ignoring sales and not using loyalty cards.
Some of the biggest differences were a 12 pack of Diet Coke going for $4.88 at Walmart compared to $7.49 at Harris Teeter and a box of 40 Glad trash bags going for $8 at Walmart compared to $10.99 at Safeway.
The total ranged from just under $45 to more than $60.
Grocery Wars: Comparing Prices
Stores Bring Groceries to You
Comparing Grocery Delivery Services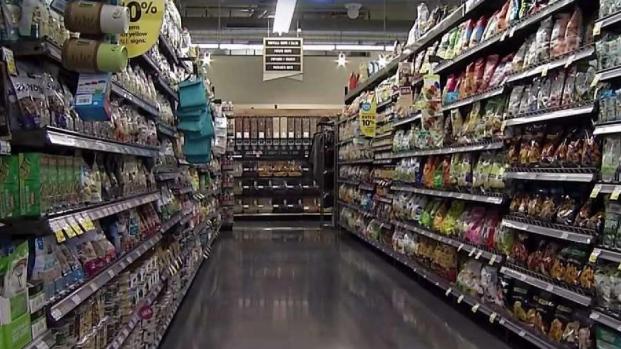 If you're too busy to go to the grocery or simply dislike shopping for food, it might be worth an extra few dollars for delivery services.
News4's Consumer Team ordered the same items from several grocery chains to see how their delivery services compared.
All orders arrived on time and all of them were correct.
Stores varied on how they delivered the groceries. Giant and Wegmans, for example, sent notifications when the orders were on the way. Safeway and Whole Foods (Amazon Prime Now) did not, and Safeway used DoorDash to deliver.
Stores Push Curbside Service to Make Life Easier
Stores Push Curbside Service to Make Life Easier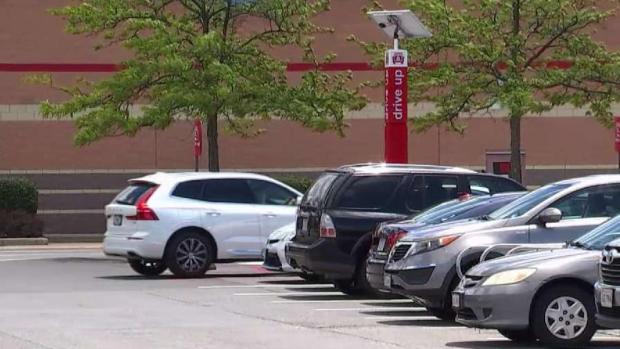 Curbside pickup allows the shopper to order online.
At the pickup time, the shopper can drive up to the store, and an employee will load the groceries into the shopper's car for them.
Some require a minimum order, and some charge a fee for the service. Timing for pickup can vary, too.
News4's Consumer Team ordered the same items from the stores online and found at pickup all the stores got the orders right, with one hiccup: Target initially forgot the Diet Coke but recognized it immediately and called before we could get out of the parking lot.
Statements From the Stores
Safeway
Safeway's commitment is to meet our customers how, when, and where they choose, with the convenient options of quick delivery to their cars or straight to their doorsteps. Not only do we aspire to be the favorite local supermarket, we also want to become the favorite digital supermarket.
We recently redesigned our website, and it is part of our digital transformation that includes an improved online customer experience with a single sign-on for both just for U® and online shopping. And, just for U prices are available for many online items.
The fresh, new design is crisp, clean, and easy to navigate. Customers can find items faster with improved search, or themed aisles – Want to grill? Browse the "Summer Mixed Grill" aisle, or looking for something cold and refreshing? Scoop up some ideas from the "Thrill and Chill" aisle.
Also, previously purchased items appear at the top of your shopping page, so your next order is even faster.
Target
We introduced our top-rated Drive Up service to Target stores in the greater Washington, D.C., area this spring, and guests are loving the ease and convenience of placing their orders through the Target app and picking them up the same day without even having to leave their cars. Target team members bring guests their orders within minutes of pulling into the store parking lot, making Drive Up the fastest Target Run yet.
Walmart
We're serving our customers in ways that no one else can. Ninety percent of Americans live within 10 miles of a Walmart store, and we serve more than 165 million customers a week, which gives us a unique opportunity to make every day a little easier for busy families. Using our size and scale, we're bringing the best of Walmart to customers across the country. With Grocery Pickup and Delivery, we're leveraging new technology and connecting all the parts of our business into a single seamless shopping experience: great stores, easy pickup, fast delivery and apps and websites that are simple to use, so customers who are starved for time, don't live close to a store or have mobility issues now have access to the everyday low prices they find in store right to their car or front door. Unlike other services where a banana costs more online than it costs in the store, Walmart's prices are the same no matter how you shop.
Wegmans
We believe that our customers shouldn't have to buy what's "on sale" this week – they should be able to buy what they want, when they want it. That's why we keep our prices consistently low, every day, on the items families use most. We also check prices at other retailers every week so customers can feel confident they are getting the best value at Wegmans. In addition to regular-sized products, our stores offer Family Pack items, which can save 30% or more. Family Pack is the perfect balance of size and savings.