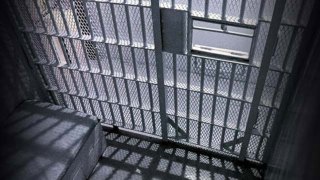 A Loudoun County Sheriff's deputy embezzled more than $200,000 in money seized in 80 cases from February 2010 through October 2013.
Frank Pearson, 45, was sentenced Friday to 36 months in prison for embezzlement. He was found guilty March 31 of taking $229,381.01 from the asset forfeiture fund he was responsible for managing.
He was ordered to pay back the same amount of money back to the Sheriff's Office and complete three years of supervised release following his time in prison.
According to the Department of Justice, Pearson made false statements to his coworkers and concealed his embezzlement.
The evening of Oct. 30, 2013, Pearson's superior confronted him about the money missing from the fund. According to the Department of Justice, Pearson left his office with several boxes of money and never returned to work.
According to the Washington Post, Pearson attributed his crimes to memory loss. Prosecutors said he claimed "not to recognize either of his now grown children." His defense attorneys said Pearson's memory loss serves as "probable cause to believe that Mr. Pearson is suffering from a mental disease or defect rendering him unable to properly assist in his defense," the Post reported.
Pearson's mother wrote a letter to the judge, detailing her son's memory troubles, according to The Loudon Times Mirror. "From the time Frank Michael Pearson was 15 years old and the surgeons told him and his parents that he probably would not live through the surgeries they had to do to cure his birth defects from agent orange, Mike never wavered," his mother wrote, "He fought silently, quietly. Michael has always had blackouts and severe memory loss."