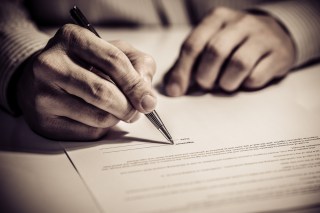 A newly introduced bill would help former inmates start businesses in the District of Columbia.
The bill introduced by D.C. Council member Vincent Orange Jan. 28 would help returning citizens build the skills necessary to start and operate their own businesses.
The Incarceration to Incorporation Entrepreneurship Program (IIEP) would provide a number of services to returning citizens, such as a fast-track GED program, business training, business-themed educational workshops and seminars, and scholarships and/or grants for business classes at the University of the District of Columbia and the UDC Community College.
A $10 million fund would be created for the IIEP to implement and promote it. The Department of Employment Services and the Department of Small and Local Business Development would set up the program.
Ward 7 Council member Yvette Alexander thinks "it is a great idea" and will help returning citizens find jobs. She said she "would even expand it in to learning trade skills" to further help returning inmates find work.
According to the Institute for Policy Studies, approximately 60,000 D.C. residents, 10 percent of the District's population, has a criminal record. While the District does provide services, such as the Mayor's Office of Returning Citizen Affairs, to help returning citizens find jobs and go through reentry, many still face difficulty in finding work due to skeptical employers and stigmatized employees. IEPP can help these citizen reenter by giving them the opportunity to create their own jobs.
Alexander agrees that it's hard for former inmatest to find work.
"Even though we've done a lot to make it easier like banning the box ... there's definitely still a barrier," she said.
Published at 9:19 PM EST on Feb 8, 2016 | Updated at 10:10 PM EST on Feb 8, 2016