Who hurt Ken?
D.C. animal welfare officials are offering a $5,000 reward for information on a Cadillac driver caught on video abusing and abandoning a dog.
A brown-and-white mixed-breed dog named Ken is recovering from serious injuries after a man left her in the parking lot of a liquor store in Northeast D.C.
Ken suffered significant injuries to all four legs, the Humane Rescue Alliance said Wednesday.
"The depth and severity of this dog's exposed wounds strongly suggests that she endured extraordinary pain," HRA Vice President of Field Services Chris Schindler said in a statement.
The HRA received a call Friday reporting that a man had abandoned the dog at Skip's Liquors & Landromat on 61st Street NE, near the Maryland border. Surveillance video shows a man approach a red Cadillac, hit the dog — possibly with an object — drag her away from the car and drive away.
Video: See DC's Naked Mole Rat Queen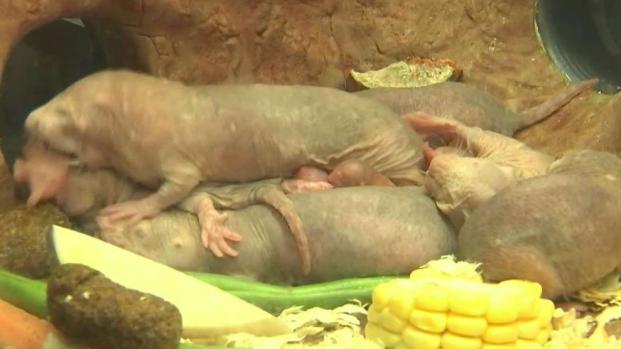 Ken is now being treated an the HRA medical center, a spokesman said. She's recuperating but may lose a leg. She may eventually need an adoptive home, but it's too early to begin that process.
The car caught on a surveillance camera appears to be a Red Cadillac CTS, possibly from model year 2003 to 2007, the HRA said.
Anyone who recognizes the dog, the car or the man is asked to call the HRA.
There were still no answers as of Thursday night, Schindler, the HRA vice president, told News4.
"We have shared [Ken's] image pretty widely because we feel like someone may recognize her and may know where she previously lived," he said.
If you have information, call 202-723-5730 and select option 1.
"HRA is determined to bring her abuser to justice, and we hope this reward will motivate any witnesses or others with information about this crime to come forward immediately," Schindler said.