The man who shot and wounded four people during a congressional Republican baseball practice at a park in Alexandria, Virginia, Wednesday was a member of the YMCA location next to the park and had also been seen at a nearby restaurant.
James T. Hodgkinson is believed to have been living in the area in a white cargo van since March, FBI special agent Tim Slater said.
Authorities say the 66-year-old from Belleville, Illinois, opened fire shortly after 7 a.m. Wednesday during the Republican baseball team's practice. He hit House Majority Whip Steven Scalise, a congressional staffer, a Capitol Police special agent and a lobbyist.
Hodgkinson died of his injuries after he was shot by police, President Donald Trump announced.
In a statement, the YMCA of Metropolitan Washington confirmed Hodgkinson had been a member since April and said he'd arrived at the facility at 5:31 a.m. the day of the shooting.
Records show Hodgkinson visited frequently and at all hours of the day, the YMCA said. Staff members saw him using health and wellness equipment and spending time in the common area.
Former Alexandria Mayor Bill Euille said he regularly spoke with Hodgkinson at the YMCA.
It is "totally shocking" that Hodgkinson was identified by the FBI as the shooter, Euille said Wednesday afternoon. The two had spoken at the YMCA every weekday morning for the past month and a half.
"If I had to roll the dice, I would say, 'Not him,'" the former mayor said.
VA Gunman Belonged to YMCA Next to Shooting Scene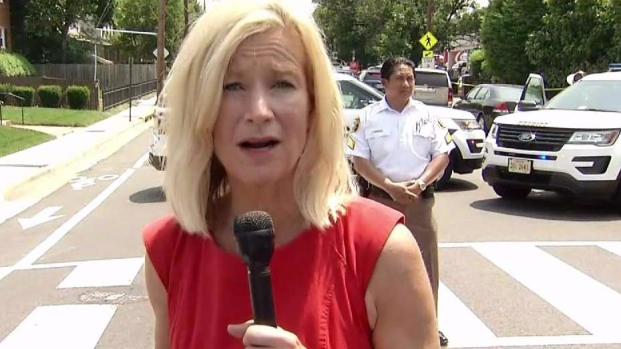 "I would characterize him as rational — a loner," Euille continued.
Hodgkinson asked Euille about restaurants in the area, and asked if he knew of any jobs, Euille said. He said he worked doing home inspections.
Hodgkinson only recently had started speaking with people at the YMCA. He "would come in with a box of donuts or cookies," Euille said.
Staff at Pork Barrel BBQ, on nearby Mount Vernon Avenue, said Hodgkinson often stopped in for a drink.
"He just kinda stared off a lot," said bar manager Jamie Craig.
Hodgkinson had taken some interest in the people playing on the ball field and was told they were members of Congress practicing for the annual Congressional Baseball Game, Euille said.
Stephen Brennwald said he noticed him at the YMCA too.
"He didn't fit in. We'd have people who would come there who are very large, who are skinny, who are old, who are young. Every ethnicity, every language. And even with all that, he didn't fit in," he said.
Late Wednesday, authorities were seen searching Hodgkinson's van outside the YMCA. They pulled out a mattress and bins of belongings.
The YMCA said it never received any complaints about Hodgkinson and that he gave notice Tuesday that he was moving and wanted to cancel his membership. Due to the YMCA's billing cycle, Hodgkinson still had access to the facility through mid-July.
Alexandria Shooting Area Is a 'Stroller and Leash Neighborhood'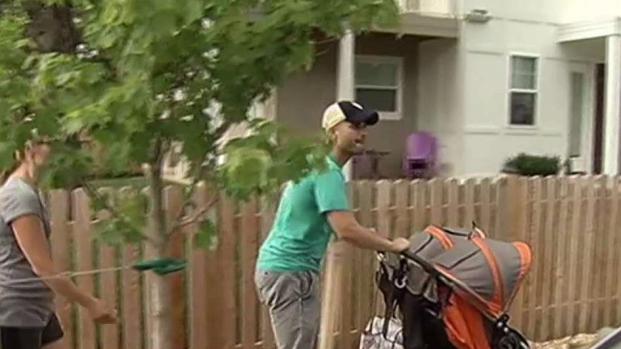 Hodgkinson had volunteered on Sen. Bernie Sanders' presidential campaign, the senator confirmed. Hodgkinson had lashed out against President Donald Trump on his Facebook account.
Euille said he and Hodgkinson had chitchatted about politics, but Hodgkinson had never expressed anything "mean-spirited."
"I never knew what his political preference was, other than I think I remember him saying he supported Bernie," Euille said.
At the YMCA at the Time of the Shooting
At least a dozen people were inside the YMCA when the gunman opened fire shortly after 7 a.m. Wednesday, YMCA of Metropolitan Washington spokeswoman Dana Rucker said. Children in the day care program and summer camp were at another location at the time.
Bullets shattered the building's windows, a post to Twitter shows. No one inside the YMCA was hurt.
Active shooter situation during this mornings trip to the Y. Terrifying. Am ok. Sheltered in place & under lockdown. pic.twitter.com/iJs6fZpjiK

— Joseph Miscavige (@JoeMiscavige) June 14, 2017
Falisa Peoples had just finished teaching a 5:45 a.m. exercise class and was heading to her car when she saw the gunman and officers exchanging fire. She described the shooter as a white, middle-aged man who was wearing shorts and a T-shirt on the sweltering day.
"He didn't say anything -- he was just shooting," Peoples said.
"We would have been out there." Fitness instructor was set to have class on #Alexandria scene. Moved in due to heat pic.twitter.com/eQ6W02NGb7

— Andrea Swalec (@andreaswalec) June 14, 2017
"He didn't say anything -- he was just shooting." Md. woman says she saw #Alexandria shooter https://t.co/5ChOK9N5lbpic.twitter.com/MScWFP4DCA

— Andrea Swalec (@andreaswalec) June 14, 2017
The instructor usually holds her class outside, but she decided to hold it inside on Wednesday because it was so hot.
"We would have been out there," she said.
The YMCA is closed until further notice.
The FBI is asking anyone who saw Hodgkinson in the area to contact officials at 1-800-CALL-FBI or tips.fbi.gov. All tips will remain confidential. No information is too minor to report, Slater said Wednesday evening.
Police went door to door Wednesday evening to assure residents that there was no ongoing threat.