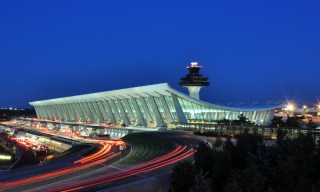 Some travelers will start their vacations sooner than others, and it all depends where they live.
New statistics show the percentage of on-time arrivals and departures for all the major airports in the U.S.
The D.C. area's three airports are a little behind the pack, although one has shown improvement over the past year.
Out of 29 major airports, Reagan National Airport ranked eighth for on-time departures in June, while Dulles International and Baltimore Washington International Thurgood Marshall airports took spots 22 and 24, respectively.
BWI has made improvements since last summer. Comparing the numbers for June 2013 to those for June of this year, BWI saw the fourth largest improvement overall, with almost 69 percent of its flights departing on time last month.
Dulles was the only airport in the area to slip in efficiency, but by less than one percent. Last month, 69 percent of its departures were on time.
The data was released by the U.S. Department of Transportation.
Elsewhere in the United States, Salt Lake City residents might get to the beach before Chicagoans have finished their in-flight ginger ale.
Salt Lake City International Airport was number one for both arrivals and departures last month, while Chicago O'Hare International Airport was least likely to send travelers on their way on time.
Comparing this June to June 2013, New York's John F. Kennedy International Airport made the biggest improvement in departure efficiency, and Las Vegas' McCarran International Airport had the largest decline.
Let us know about your experience at the area airports this summer in the comments.
Published at 3:00 PM EDT on Aug 18, 2014