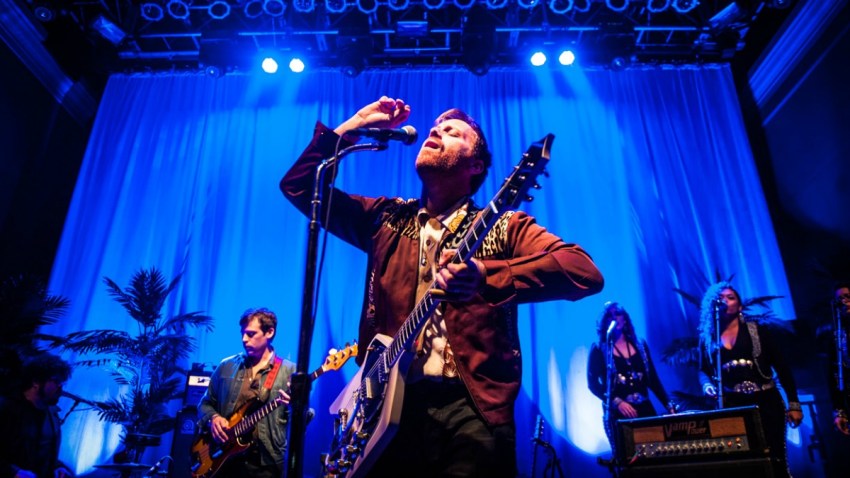 D.C.'s most iconic music club is getting into television. This April, get ready to experience top-notch live music and entertainment on PBS' new show "Live at 9:30 Hosted by Squarespace."
The program aims to be a "groundbreaking music show" featuring a combination of "acts from different genres, interspersed with insightful and entertaining interviews, short films, and comedic bits. In a word: variety; variety that people will be talking about," said a press release.
The 9:30 Club has hosted music legends such as Johnny Cash, Bob Dylan, Nirvana, Adele, Prince and more. Holding 1,200 people, it's is the most attended club of its size worldwide.
The show's 12-episode first season will feature performances by a wide range of artists such as garage rock band The Arcs, indie pop stars Tove Lo and Jess Glynne, and English folk singer Frank Turner.
Some notable hosts and contributors are NPR Music's Bob Boilen and comedians Hannibal Buress and Ralphie May.
"We've been approached countless times to do a TV show here, and we've always passed," Seth Hurwitz, chairman of I.M.P. and co-owner of the 9:30 Club said in the release. "But 'Live at 9:30' is a great opportunity to work with people we trust to bring music variety to life in a way no one has even attempted."
Grammy-winning music video creator Wayne White will be the art director of the new show, which is filmed with more than 12 cameras, GoPros and an airborne cable-cam.
Full episodes and more will be available on www.LiveAt930.com this spring. You can watch a trailer there now.
The 9:30 Club recently celebrated its 35th anniversary with a book and a "world's fair" tour and exhibit. The venue has been located at 815 V St. NW for the past 20 years, after moving from its original location at 930 F St. NW.