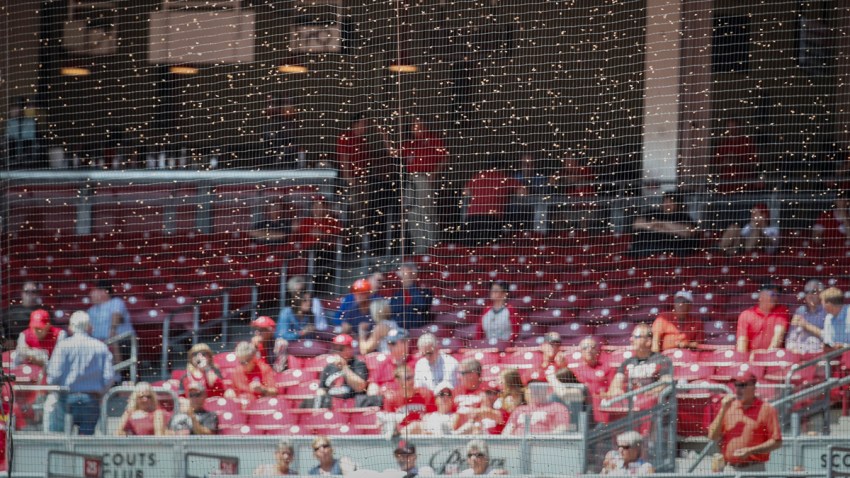 Pinball. Frogger. Pac Man. Bubble hockey.
Does the sound of those games make you squirm with excitement? Then we have news for you: A bar with 1980s arcade games is set to open on 14th Street NW in D.C.
The bar, called Players Club, will feature six pinball machines, old-school arcade video games like Gauntlet, billiards, skee ball and bubble hockey.
The owner, Ian Hilton, wants patrons to feel like they've walked into a 1980s basement, complete with lots of TVs, an old school jukebox, lounging areas and tons of games, he said in an email.
Players Club is Hilton's newest venture, but he's familiar with the D.C. and Logan Circle bar scene. Hilton and his brother, Thievery Corporation's Eric Hilton, own several restaurants and watering holes in D.C. Two of them, The Gibson and Marvin, are walking distance from Players Club.
The business can seat 90 people and accommodate a maximum of 275 guests, Alcoholic Beverage Regulation Administration documents say.
You'll have until 2 a.m. on weekdays and 3 a.m. on weekends to game, drink and be nerdy, the documents show.
The local advisory neighborhood commission moved to block Players Club's liquor license, but Hilton said he hopes to have all the permits in place soon.
The bar is set to open in February, he said.