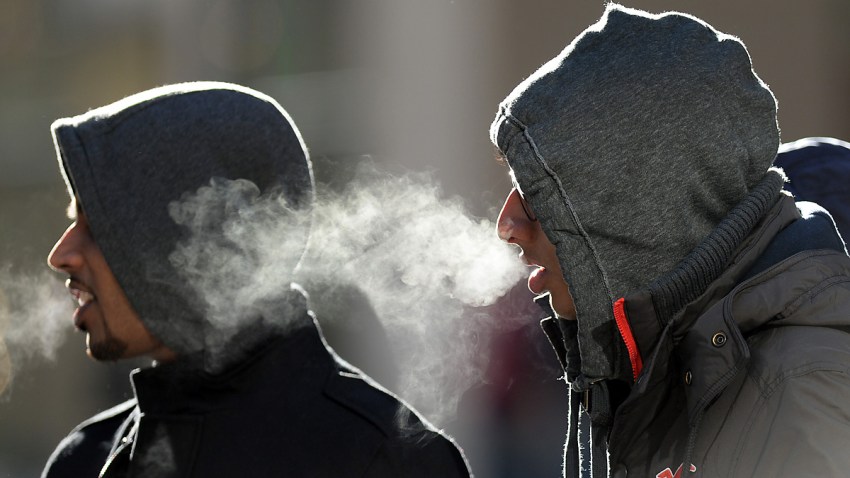 Record-breaking, bone-chilling cold weather has Washington shivering.
A new record low was set Friday when temperatures plummeted to 7 degrees, and it will feel even colder. Storm Team4 says wind chill temperatures Friday morning may be between 10 and 20 degrees below zero.
But did you know it has been colder here?
Here are eight crazy facts about this cold weather:
1.) Washington hasn't set a record low in February in 45 years. The last time Washington had a record low temperature in February was 1970.
2.) The last record low for Feb. 20 was set in 1896. On Feb. 20, 1896, a record low of 8 degrees was set in Washington; Friday's low may beat that.
3.) That 1896 record was recorded in downtown Washington. Temperatures were not recorded at what is now Regan National Airport back then.
4.) When wind chills reach -19 degrees, frostbite can set in within 30 minutes.
5.) The high for Thursday and Friday is colder than the average high and low for February. The average high 48 degrees, and the average low is 32.
6.) But it's been colder here. According to the National Weather Service, the most recent sub-zero day in D.C. was recorded on Jan. 19, 1994 -- it was 4 degrees below zero.
7.) These below average temperatures will be sticking around for a while. The Climate Prediction Center has predicted below average temperatures for Washington through the beginning of March.
8.) Spring is 28 days away. Thought you could use a dose of good news.