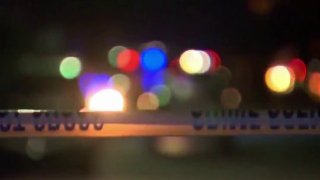 Three teenagers and a man were shot in Capitol Heights, Maryland, on New Year's Eve, Prince George's County police said.
After the man was shot, he drove to the 6400 block of Central Avenue and called for help about 10:25 p.m.
The teenagers were shot on Cindy Lane and treated at a hospital, detectives later learned while investigating the shooting. It's unclear how they got to the hospital.
All the victims are expected to survive, police said.
Information about a suspect or motive wasn't immediately available. Police initially said there were seven victims, but investigated and found only four.
The outbreak of gunfire capped a year marred by rising homicide rates in the D.C. area. Prince George's County had 133 people killed, up from 99 people last year.
Editor's Note (Jan. 1, 2022, at 1 p.m.): Prince George's County police initially told News4 that there were more victims.
Stay with News4 for more on this developing story.