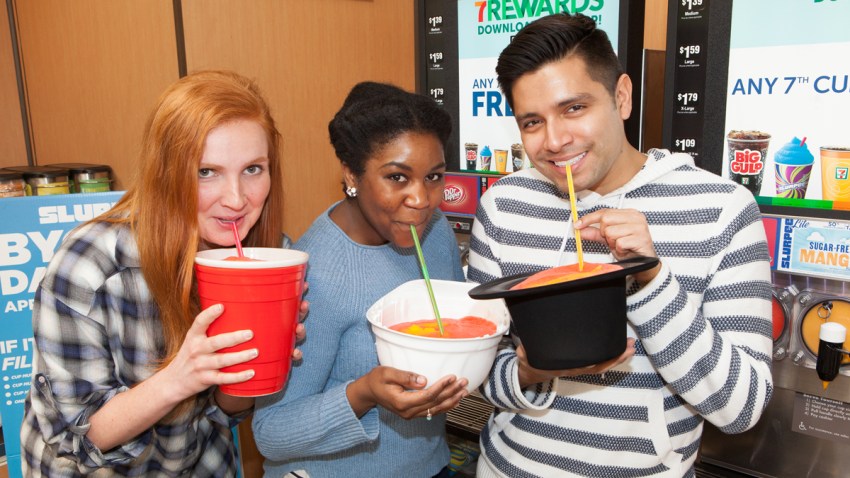 Grab the biggest cup-like container you can find and head to 7-Eleven this weekend!
In honor of the Slurpee's 50th anniversary, the convenience store chain is hosting its Bring Your Own Cup deal for the second time this year.
On Friday and Saturday from 11 a.m. to 7 p.m., fill up your own container for $1.50.
There are restrictions, though. Cups must fit upright through a 10-inch hole, according to 7-Eleven.
Bring on the brain freeze!