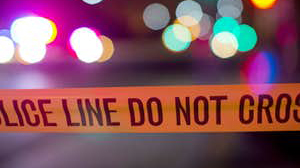 A 55-year-old man is facing a homicide charge after police say he stabbed a woman to death and then injured himself.
Officers were called to the 200 block of N. Howard Street at 6:40 p.m. to check on someone's welfare. When they arrived, they found 55-year-old June Seay dead.
The suspect was arrested and taken to the hospital with self-inflicted injuries. The man, who has not been identified, is in stable condition.
He has been charged with homicide.
Police say the suspect and victim knew one another, but they did not say how they knew one another.
Seay is the city's fifth homicide victim this year.