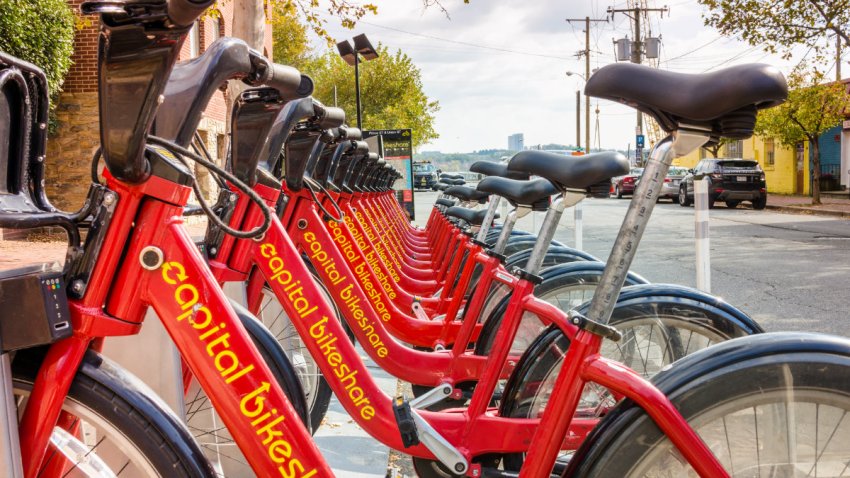 A technical issue knocked about 10 percent of Capital Bikeshare stations out of service until further notice, the rental company announced Thursday.
Around 50 Capital Bikeshare stations went out of service on Wednesday, according to the company. They noted the issue after complaints on social media that customers couldn't unlock bikes.
Certain bikeshare stations disconnected from the network on Wednesday, making customers unable to unlock bikes through their app and kiosk, the company said on their social media.
[[C, 505565891]]
Capital Bikeshare says resolving the issue is "taking us longer than we expected" and will update customers through email and social media when the issue is solved.
This disconnection is affecting around 10 percent of total bikeshare stations, with many closures occurring in Georgetown, Capitol Hill and Arlington. To find which stations are closed or open, customers can look on the Capital Bikeshare map. Stations colored in gray are inactive.
The company advises customers who were unable to use a 1-day or 3-day pass or who were charged overage fees to contact customerservice@capitalbikeshare.com or 1-877-430-2453.