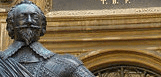 A Virginia native who is studying genetics for possible cancer treatments and another who is researching how tax rates effect income inequality have been named Rhodes Scholars to study at England's Oxford University.

Emma Pierson, a recent graduate from Stanford University, and Brian W. McGrail, a senior at Williams College in Massachusetts, were among 32 American students named Sunday to receive the prestigious scholarship. Both Pierson and McGrail are from Arlington, Va.

Pierson's interest in genetics was inspired, in part, by learning that she carries two genetic mutations that give her a high risk of developing cancer. Her mother has been diagnosed and treated for breast cancer in the past. So Pierson began studying computer science with a focus on biology and finding genetic mutations and cancer risks.

At Oxford, Pierson said, she plans to study computational biology.

"Using a computer, you can identify patterns in the data and, for example, instantly find that a gene is very important to a particular type of cancer, where by hand you would never be able to do that analysis,'' she said Sunday. "So the idea is you can quickly identify the genes that matter, and then maybe you can create drugs that target those genes specifically and save lives that way.''

Pierson said her younger sisters helped her prepare for the rigorous application process and interviews for the Rhodes scholarship. She also has written about the experience of discovering her cancer risk and said she admires many women in her life who have battled cancer or studied the disease.

"I told myself that if I win this award, I will win it for them,'' Pierson said. "So it was meaningful for me because of that, because it was proof that I was fighting for them in a way that mattered to the world.''

McGrail, who has been studying political economy and history, has volunteered to help low-income people prepare their taxes, interned on Elizabeth Warren's U.S. Senate campaign and is president of the Williams College Democrats.

In an interview, McGrail said he was inspired to study taxation and income inequality after the Occupy Wall Street movement.

"Really there is almost a moral outrage over income inequality these days,'' he said. "When you look at the practical side ... it's about how people at the top of the income distribution respond to tax rates.''

At Oxford, McGrail plans to study comparative social policy and research how other countries have found solutions to policy problems. He would eventually like to work on political campaigns, advise elected leaders and develop public policy, he said.

"The way I look at it is Oxford is about putting more tools in your tool box,'' McGrail said.

Last summer, he worked with Jon Bakija, an economics professor, to research federal and state tax policy.

"Brian is committed to a career in public service and is well-suited for this due to his rare combination of beautiful writing ability, strong technical skills, passionate interest in and extensive understanding of economics and public policy as potential forces for improving people's well-being,'' Bakija said in a statement.

Two other students with Virginia ties also were named Rhodes scholars.

Charles S. Tyson of Chapel Hill, N.C., is a senior at the University of Virginia studying political and social thought and English. He is executive editor of The Cavalier Daily newspaper. Evan B. Behrle, of Oxford, Pa., also is a senior at the University of Virginia, majoring in government and foreign affairs.
Copyright AP - Associated Press