On Day 9 of Olympic competition, Usain Bolt retained his title of fastest man in the world -- becoming the only man in history to be a three-time champion. Also, Prince George's County boxer Gary Russell won again; divers Kassidy Cook and Abby Johnston looked to make a splash, and both the men's and women's basketball teams got back in action with a pair of victories.
Here are four of the biggest Things to Watch during the Summer Games Sunday.
1) Bolt Retains Title of World's Fastest Man
Usain Bolt made history Sunday night, becoming the first three-time champion in track's marquee event, the 100-meter.
Bolt's time of 9.81 seconds wasn't as fast as the Olympic record he set last time out, but it was good enough to make him the first three-time champion in track's marquee event.
Never one of the sport's fastest starters, Bolt was behind American Justin Gatlin's strong start but came on in the second half of the race, eventually moving ahead for the final 30 meters or so on the Rio Olympic Stadium's azure track.
Gatlin came in second in 9.89 seconds, with Andre De Grasse of Canada third in 9.91.
The Jamaican is now a perfect seven for seven in Olympic sprints, with the 200 yet to come. Qualifying begins Tuesday and the final is Thursday night. And Bolt plans to run for Jamaica in the 4x100 meter relay, too, going for their third straight gold.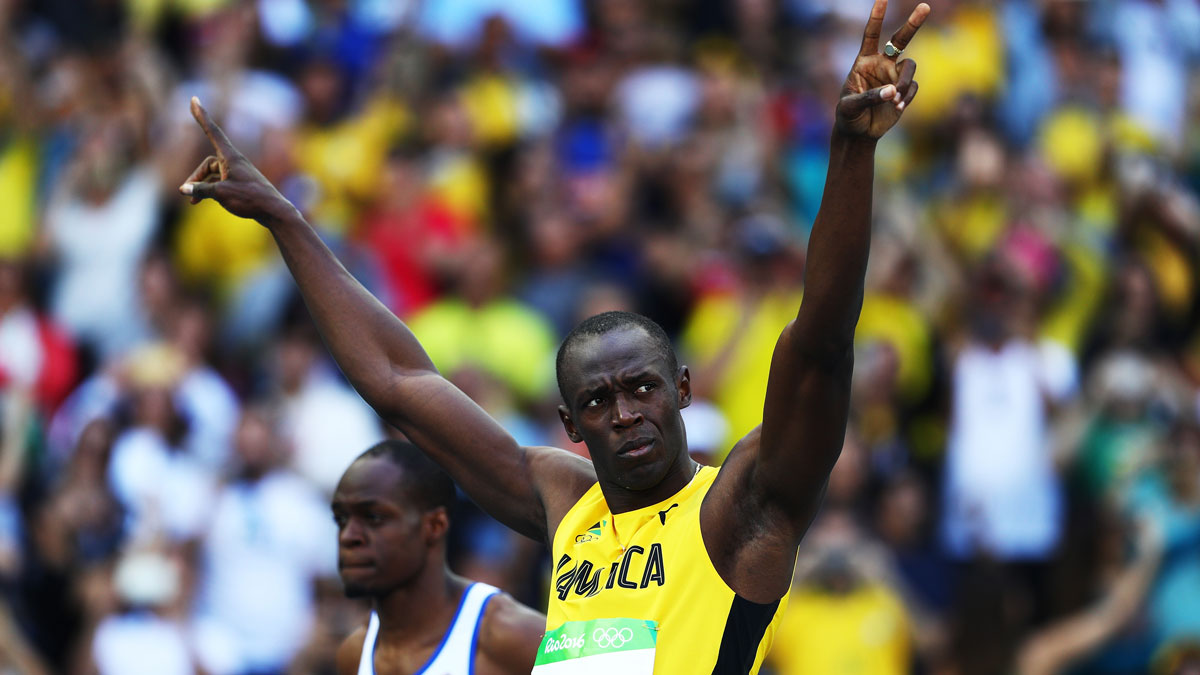 2) Russell Gets Back in the Ring -- and Wins Again
Gary Russell of Prince George's County, Maryland, is the last of the four fighting Russells, a boxing bloodline streaming with major amateur and professional accomplishments that included everything but an Olympic victory.
But on Wednesday, with his father hollering from the stands, 20-year-old Russell changed the family fortune, and continued the U.S. team's stunning roll through the Olympic tournament with a unanimous decision victory as he won his first bout.
Sunday, Russell won again, this time 2-1 against Wuttichai Masuk of Thailand in the men's light welter 64kg (round of 16). He'll advance to the quarterfinals Tuesday against Fazliddin Gaibnazarov of Uzbekistan.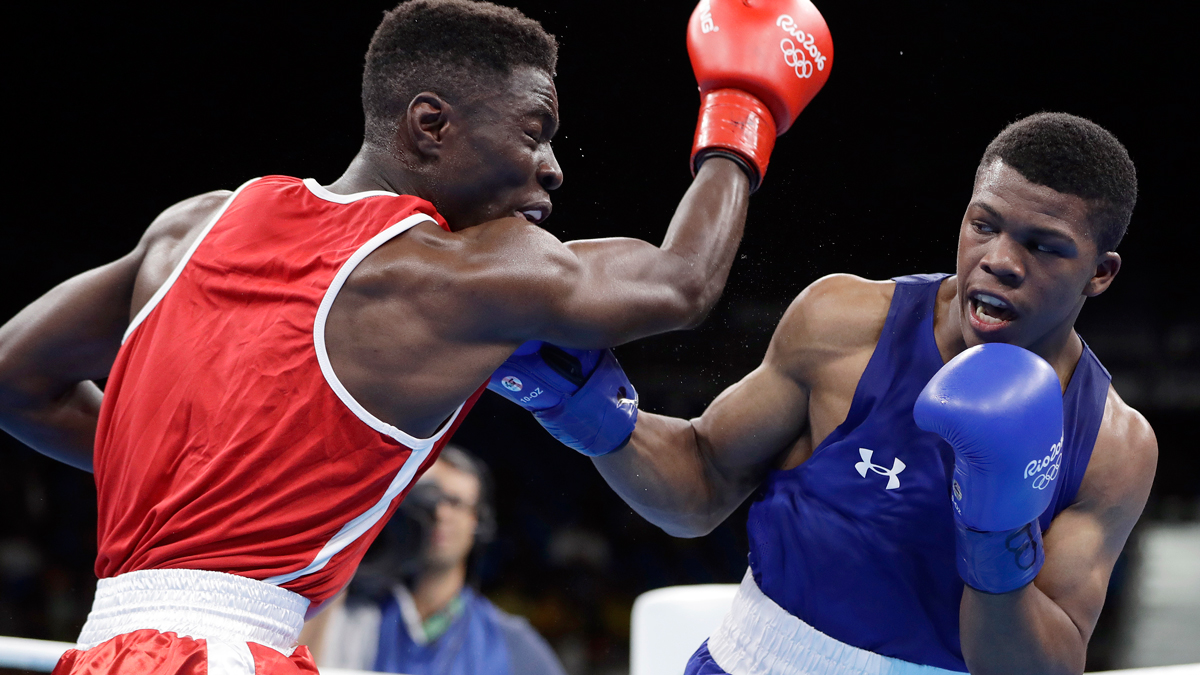 3) Johnston Misses Medal for Springboard in Rio
China's powerhouse divers Shi Tingmao and He Zi took home gold and silver in women's individual 3m springboard -- and that's not all He has to celebrate. Fellow Chinese diver Qin Kai proposed moments after her medal ceremony. (She said yes!)
The USA's Abby Johnston placed sixth in the preliminary on Friday and fifth in the semifinal on Saturday, but a low score on her third dive Sunday stuck her with 302.85 total points and a last place finish in the final.
"I wasn't nervous on any of them, so I kind of approached each one the way I normally do," Johnston said afterward. "Sometimes you miss and sometimes you hit. Bad dives happen to good people. I felt like I had a really strong top on everything and gave myself the best chance, but I wasn't where I wanted to be on the bottoms of my dives."
How to watch: See highlights from the diving competition online here.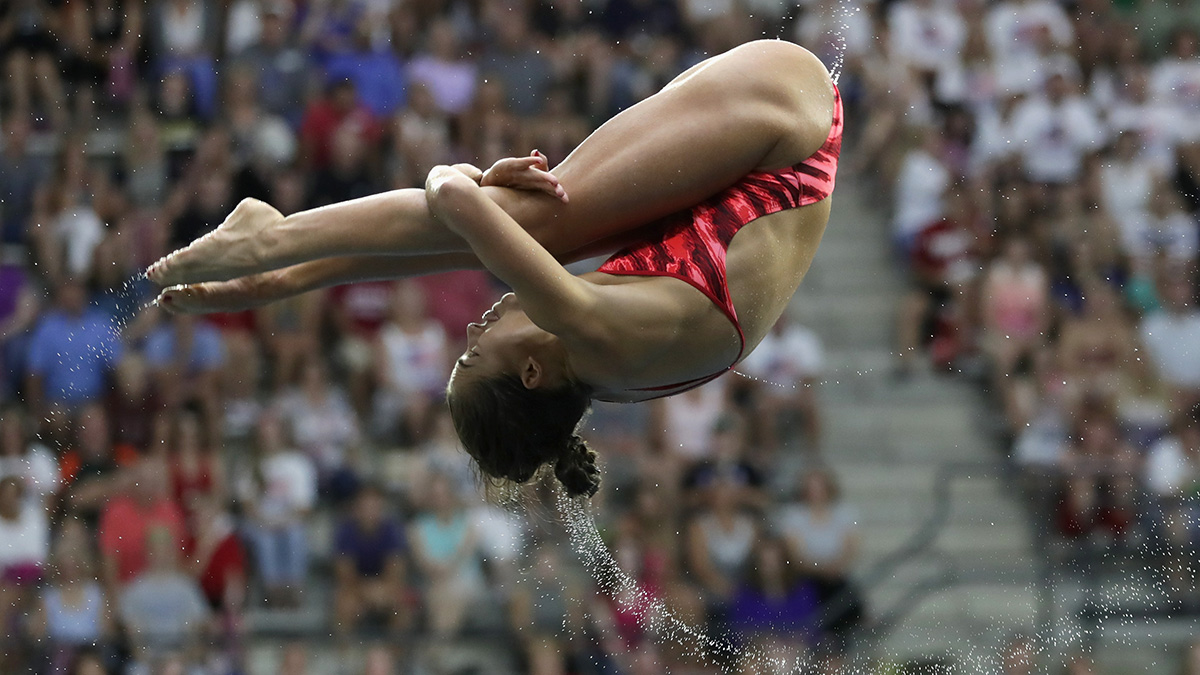 4) USA Basketball: Keeping It Perfect
The U.S. men's and women's basketball teams returned to action and nabbed another pair of victories Sunday. The women, including Baltimore native Angel McCoughtry, have won all their games easily, besting China 105-62 Sunday.
Tina Charles scored 12 of her 18 points in the first quarter, and the U.S. easily wrapped up its 46th straight win in its quest for a sixth consecutive gold medal. The Americans (5-0) are on a record scoring pace and topped 100 points for the fourth time in five games.
They're now cruising into the quarterfinals after finishing group play undefeated and unchallenged.
On the men's side, the team is three wins from gold, but there's still no reason to think it will be easy for them. The men held off France 100-97 following a similarly close, three-point escape against Serbia.
Klay Thompson ended an Olympic-long slump with seven 3-pointers and 30 points, and the Americans needed almost all of them to squeak past France.
With the win, the men improved to 5-0 and clinched first place in Group A. They'll open quarterfinal play Wednesday, still the favorite but looking as beatable as ever under Mike Krzyzewski.
How to watch: Catch a replay of the men's game online here.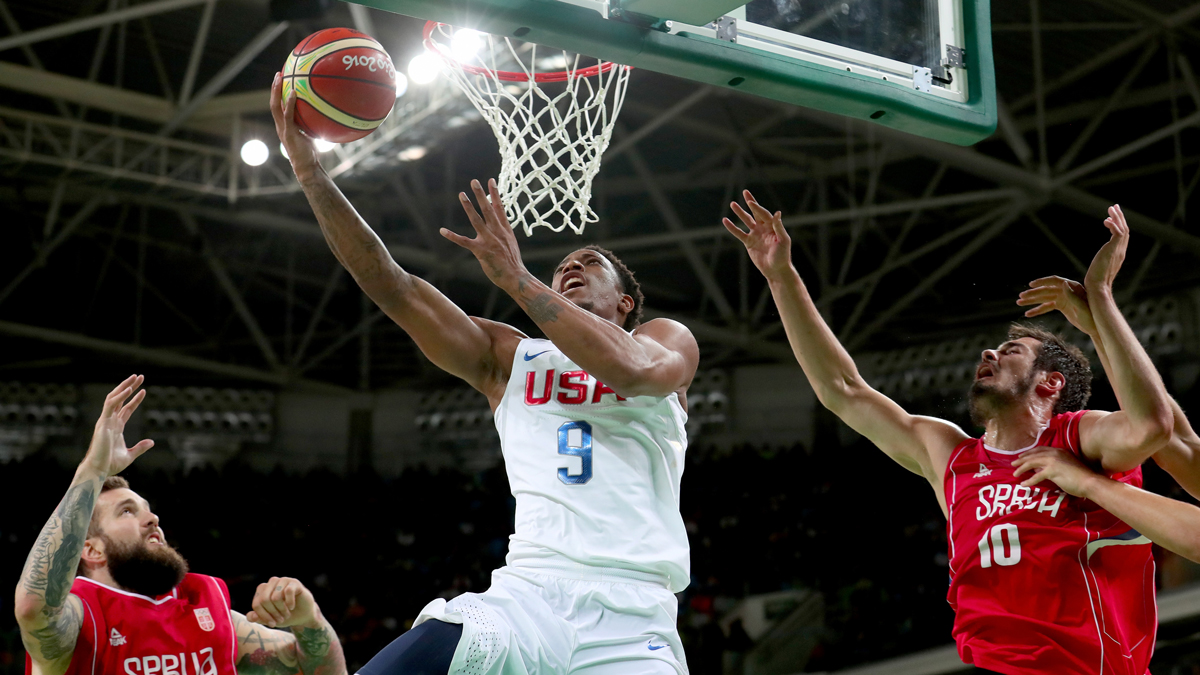 Copyright AP - Associated Press