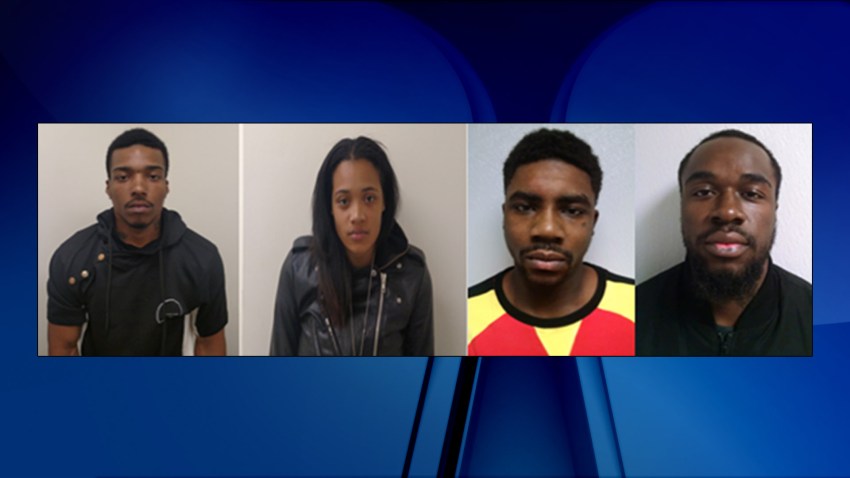 Four people have been arrested in connection with the murder of a local rapper in Prince George's County.
Michael Stevenson III, 22, of Southeast Washington; Quran Middleton-Bey, 22, of Cheltenham; Kierra Williams, 23, of Alexandria; and Damond Foster, 23, of Alexandria admitted their involvement in the murder of Khalil Wiggins, Prince George's County police said Tuesday.
Police say three masked suspects broke into Wiggins' Capitol Heights home on Dec. 29 and shot him multiple times.
Wiggins, who performed as Big Lyl, was taken to a hospital, where he was pronounced dead.
All four suspects have been charged with first- and second-degree murder and are being held on a no-bond status.
Wiggins' rap group, Section 8 Mob, signed to a major label record deal in the late 1990s and appeared in the 2003 movie "Guilty by Association," starring Morgan Freeman.
"This was in the '90s, so I was away at school in Michigan and I remember one day sitting in my dorm watching BET and their video came on," friend Gerald McNeal said.
Wiggins also worked with children, teaching them music, production and writing.
"His spirit was so uplifting that he would make you feel like you could conquer the world," his brother said. "So this is a terrible situation. This is senseless, and my family is really feeling the brunt of it."