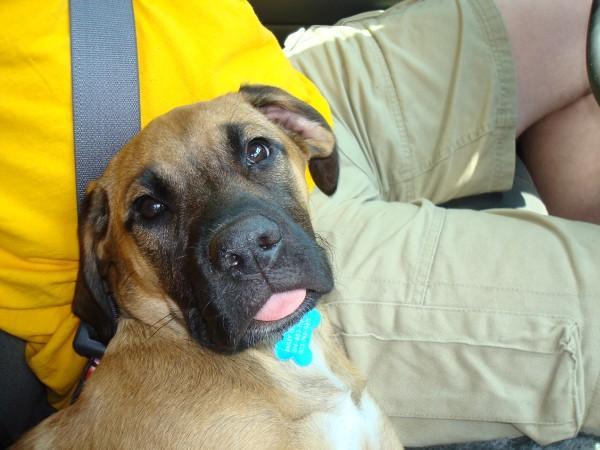 Police found a wig, 17 stamped letters and three license plates in the rental car in which the Roanoke, Virginia, TV crew killer shot himself Wednesday, according to a search warrant affidavit.
In seeking a search warrant for the Chevrolet Sonic Vester Lee Flanagan II was driving Wednesday after killing WDBJ reporter Alison Parker and photographer Adam Ward and wounding Smith Mountain Lake Chamber of Commerce Executive Director Vicki Gardner, Virginia State Police had to give a magistrate in Fauquier County probable cause.
"Investigators identified Vestor Lee Flanagan II as a person of interested based on a text message sent to a friend making reference to having done something stupid," police wrote. Flanagan's first name is spelled several different ways in the document.
Officers searched the car just before 5 p.m. Wednesday and reported their findings Thursday morning to Fauquier County Circuit Court. They recovered a Glock pistol, magazines for the pistol and ammunition.
In a briefcase in the car they found the three license plates and wig along with a shawl, an umbrella and sunglasses. There was also a black hat in the car.
There was also a to-do list. The affidavit didn't provide further details about the stamped letters or the to-do list.
Police put out a lookout for Flanagan Wednesday morning, and the car was spotted in Fauquier County.
"When troopers attempted to stop the vehicle, the subject operating the vehicle failed to yield and was observed to place an object to his head," police wrote. Flanagan shot himself in the head and died at 1:26 p.m. at Inova Fairfax Hospital.

The affidavit shows authorities were interested in pursuing charges including capital murder, first- and second-degree murder, aggravated malicious wounding, the use of a firearm in the commission of a felony, reckless handling of a firearm, and disregarding law enforcement before Flanagan killed himself.
Copyright AP - Associated Press