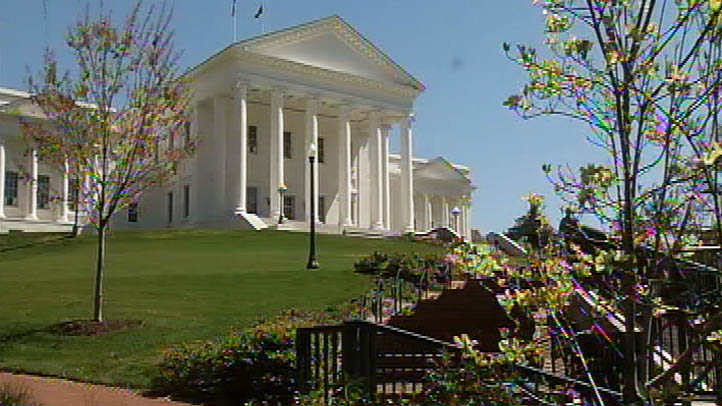 Virginia's 2015 legislative session is in the books.
Lawmakers adjourned Friday after passing legislation at the last minute aimed at tightening the state's ethics rules for public officials and curbing sexual assaults on Virginia's college campuses.

The ethics-reform proposal puts a $100 cap on gifts lawmakers can accept - including meals, entertainment and travel - from lobbyists and their clients, or others seeking to do business with the state. Lawmakers were spurred to reform the state's ethics rules following the conviction last year of former Gov. Bob McDonnell on corruption charges.

Del. Todd Gilbert, R-Shenandoah County, said the legislation struck the right balance between restoring the public trust and not deterring honest people from seeking elected office. Gilbert said lawmakers must come to terms with the fact that public office now comes with more scrutiny.

``We are living in a brave new world,'' Gilbert said.

Lawmakers spent much of Friday finalizing the ethics bill, with negotiations lasting into the evening.

The ethics overhaul would take effect on Jan. 1, 2016 _ six months later than the standard July 1 date for new legislation and after the November election in which all 140 seats in the Assembly will be on the ballot.

``We wanted to be certain that all legislators and, frankly, candidates that may be running in the elections this fall have an opportunity to familiarize themselves with this,'' said Senate Majority Leader Tommy Norment, a Republican from James City County and the Senate patron of the legislation.

Lawmakers also passed legislation Friday aimed at making sure allegations of sexual assault on university campuses are reported to local police and prosecutors. It requires that the information be reported to a campus review committee and, if it is found necessary to protect the health or safety of the victim or the public, passed on to the police immediately.

Some lawmakers wanted to go further and mandate that all assault allegations be reported directly to the police. But they stopped short of that because of constraints in federal law and concerns that a blanket mandate might discourage victims from coming forward.

``As we worked on this legislation, our two goals were to ensure that Virginia colleges protect victims of assault and that we prevent future victims. This bill does both,'' said Del. Rob Bell, an Albemarle County Republican and the chief House patron of the measure.

The General Assembly also passed a related measure requiring that a notation be placed on the transcript of any student who is suspended, dismissed or withdraws from school because of violating the school's code of conduct.

The measures came partly in response to the abduction and murder of University of Virginia student Hannah Graham last year.

This year's two-month legislative session was probably most notable for what it lacked: a single high-profile, hot-button issue such as Medicaid expansion, transportation funding or any of the other contentious topics that have dominated lawmakers' debates in past years.

Instead, Republican leaders in the GOP-Controlled General Assembly tried to focus on what they called ``kitchen table'' issues, such as trying to reduce fees for college students or increasing pay for state workers and teachers.

Second-year Democratic Gov. Terry McAuliffe said he was pleased that many of his top priorities on education and economic development were approved this session.

``We put Virginia in a great place to move forward,'' McAuliffe said.

But the governor's attempt to put new gun-control laws into place, including a one-handgun-a-month purchase limit, failed.

With support from lawmakers across the political spectrum, the General Assembly passed several measures aimed at reining in the power of police to carry out surveillance on citizens. The bills would prohibit police from keeping data collected by automatic license plate readers for more than seven days and require a warrant for the use of drones and devices called stingrays, which are used to track cellphone data.

And to replace ``Carry Me Back to Old Virginny,'' which was retired in 1997 because of its nostalgic references to slavery, the Assembly adopted two new official state songs: ``Our Great Virginia,'' a version of the folk song ``Oh Shenandoah'' updated with new lyrics, as the traditional state song, and ``Sweet Virginia Breeze'' as the popular state song.
Copyright AP - Associated Press