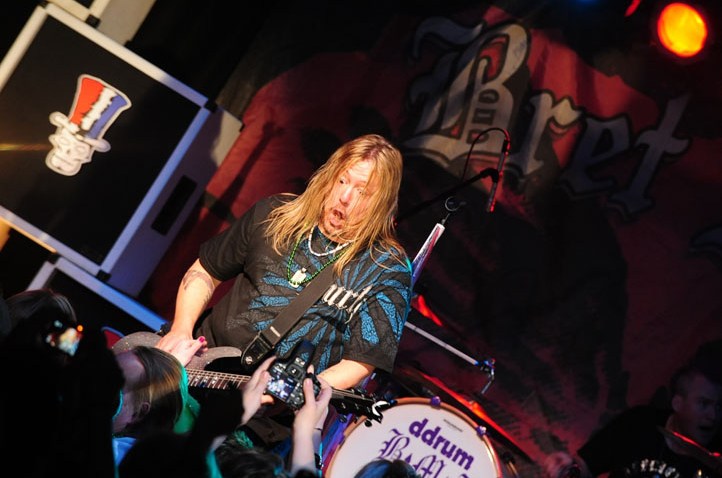 It was not long after the Russian men's hockey team was eliminated in a 3-1 quarterfinal loss to Finland on Wednesday when the judgmental finger of a shell-shocked host nation was pointed squarely at Alex Ovechkin.
The 2014 Sochi Olympics were considered by many to be his. As an official ambassador of his homeland's Olympic efforts and the NHL's leading goal scorer, he was singled out among his teammates as the torchbearer of Russia's quest for gold.
With great responsibility comes even greater scrutiny, and Ovechkin, who scored one goal in five games, was far from immune.
"Well, it's difficult to explain why we didn't score, especially the players who usually score a lot in their games, especially Alexander Ovechkin, who scored over 40 goals," Russian coach, Zinetula Bilyaletdinov told reporters through an interpreter, mentioning Ovechkin unprompted. "I cannot explain so far."
Meanwhile, Washington Capitals coach Adam Oates watched Ovechkin from afar, frustrated enough by Russia's lack of cohesion to throw something at his television. He prepared Ovechkin for the onslaught that the Olympics would bring as best he could, and he feels that his captain will be able to handle the disappointment.
"I'm not worried about him when he gets back here. Obviously I feel bad for him right now as I'm sure everybody does," Oates said Wednesday as the Capitals reconvened for practice after a 10-day break. "He did a great job of handling it up until the point and obviously did his best. We talked about you can only control the way you play, right? You can't control the way the team plays or how it evolves or how it spins out.
"That's not obviously the ending that they wanted, but when you look at it, that's the third or fourth Olympics in a row they haven't medaled. It's not on one guy. It's on the group, and at some point, I'll have a chance to talk to him about that."
Even with an array of the world's most talented players, from Ovechkin and Pittsburgh Penguins forward Evgeni Malkin to Detroit Red Wings forward Pavel Datsyuk and former New Jersey Devils forward Ilya Kovalchuk, Russia struggled to score in much of the tournament. What should have been a lethal power play fell flat, scoring three times on 19 opportunities.
Bilyaletdinov's questionable personnel decisions -- refusing to split up Ovechkin and Malkin despite their obvious ineffectiveness, bizzarely divvying up ice time, starting Semyon Varlamov over Sergei Bobrovsky in goal against Finland -- did nothing to help.
"That team looked to me like a team that didn't have chemistry," Oates said. "Some great hockey players on it. They just didn't look like they had a chemistry going in. The games, they never seemed to sort it out, that's what it looked like to me. And that's not on any one guy or the coach. It's just what the team looked like and they just didn't seem to get their groove."
In the coming days, Ovechkin will return to Washington, where he will have to refocus and turn his attention to the final 23 games of the NHL season as the Capitals battle for a postseason berth. They can ill afford to have Ovechkin, who accounts for nearly a quarter of their overall goals (40 of 163), struggle through the stretch run.
Oates recorded Ovechkin's Olympic games and plans to sit with him, analyzing what went right and wrong. It is on that sturdy foundation of trust that Oates plans to rebuild Ovechkin's confidence as his team needs him at his best over the final months of the season.
"When he's in the mood, we'll talk about it," Oates said. "I also have my own opinions about the game and how he plays for us. I've always tried to establish with him a rapport where we're on the same page and why I want him to be successful, how him being successful allows us to be successful and vice versa.
"He's been great about that and we have a good relationship that way, but obviously there's a period of mourning for the guy. I would hope that everybody who's a Caps fan feels for him because he's a big part of us."
---
Follow Adam on Twitter @AdamVingan and e-mail your story ideas to adamvingan (at) gmail.com.