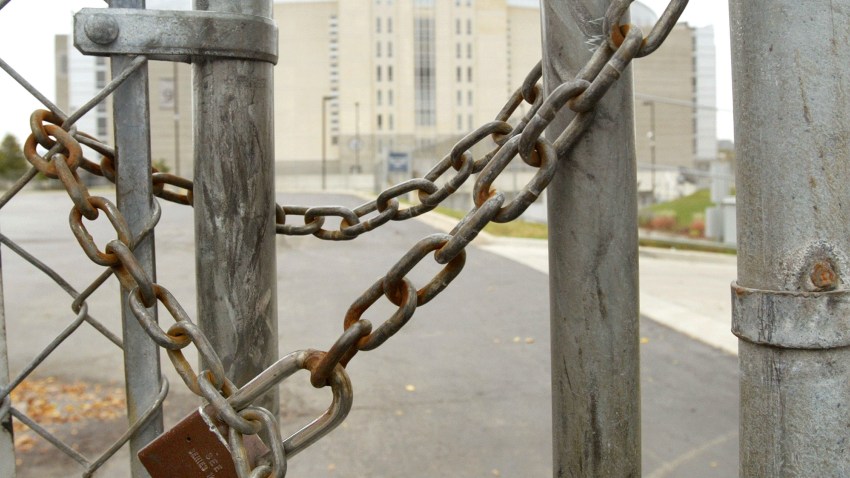 On the day that NBC's coverage of the the 2012-13 NHL season was set to begin with a "Black Friday" matchup between the Boston Bruins and New York Rangers, the league instead canceled more games Friday, axing all games through Dec. 14 as well as the All-Star Game, which was scheduled to take place Jan. 26-27 in Columbus, OH.
"The reality of losing more regular-season games as well as the 2013 NHL All-Star Weekend in Columbus is extremely disappointing," NHL Deputy Commissioner Bill Daly said in a statement. "We feel badly for NHL fans and particularly those in Columbus, and we intend to work closely with the Blue Jackets organization to return the NHL All-Star events to Columbus and their fans as quickly as possible."
The lockout has now claimed 422 games -- over one-third of the season -- as well both of the NHL's annual marquee events; the Winter Classic was canceled earlier this month.
The latest round of cancellations comes two days after the NHL rejected an offer presented by the NHLPA, an offer the latter made at the former's request. NHL commissioner Gary Bettman insisted Wednesday that both sides are "still far apart," an assertion that NHLPA executive director Donald Fehr disputed Friday.
"On Wednesday, the players presented a comprehensive proposal, once again moving in the owners' direction in order to get the game back on the ice," he said in a statement. "The gap that remains on the core economic issues is $182 million. On Wednesday, NHL Commissioner Gary Bettman said that the league is losing $18-20 million per day during the lockout, therefore two more weeks of cancelled games far exceeds the current economic gap. It makes the NHL's announcement of further game cancellations, including the 2013 All-Star Weekend, all the more unnecessary, and disappointing for all hockey fans – especially those in Columbus. The players remain ready to negotiate but we require a willing negotiating partner."
Meanwhile, Washington has seemingly become the epicenter of NHLPA dissension over the last few days. First, Capitals defenseman Roman Hamrlik -- now a veteran of three lockouts since he entered the league in 1992 -- spoke out against Fehr, saying that he is "disgusted" with how things are currently proceeding and suggested that a players' vote should determine what steps Fehr should ultimately take. Goaltender Michal Neuvirth then agreed with Hamrlik, adding that the lockout is about "several superstars with big contracts."
In an interview with The Washington Post, forward Troy Brouwer was blunt regarding his feelings about his teammates' comments:
"Those are two guys that have never been on a conference call, never been to a meeting, never paid attention. People are going to have their own opinions but when you're fighting for something with 700 other guys, all you're doing is just making it harder to make a deal and making it harder to accomplish the things we're fighting for.

"For me, I think those guys selling us out, being selfish like that and making those comments … " Brouwer said, trailing off. "Me being on their team, how am I going to trust them as a teammate from now on? Because you know they're not going to support players in the big scheme of things when you go and you play on the team with them; it's going to be tough to want to back those guys from now on."
The Caps lost six more games Friday.
---
Follow Adam on Twitter @AdamVingan and e-mail your story ideas to adamvingan (at) gmail.com.