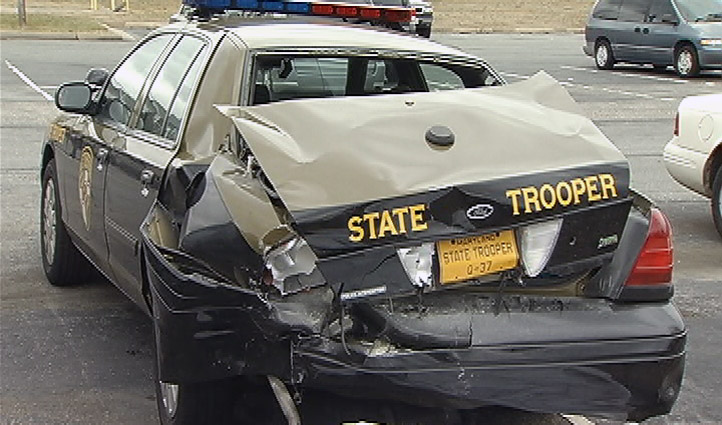 Two troopers suffered injuries when their cruiser was struck on Interstate 95 in College Park, Maryland State Police said.

It happened early Friday when 42-year-old Tfc. Manuel Moreno and 34-year-old Trooper John Cabrera were investigating a crash near Sandy Spring Road. The troopers had put warning flares in the road and went to their marked vehicle with its emergency equipment activated, state police said.

A car driven by 48-year-old Arcenia Macklin of Laurel ran through the flares and rear-ended the police car, authorities said.

Moreno and Cabrera were taken to Prince George's Hospital with non-life-threatening injuries.

Macklin has been charged with driving under the influence.