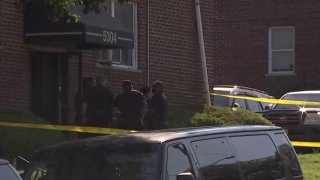 Two men are dead after a shooting in the East Riverdale area, Maryland, reported on Saturday morning, police said.
Police responded about 8:45 a.m. for reports of a shooting in the 5300 block of Hamilton Street, Prince George's County police say.
Two people found at the scene had been shot, police said.
A large police investigation was centered around an apartment building.
This is a breaking news story. Check back for updates.