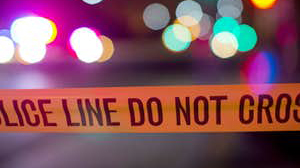 A 19-year old man died Wednesday after he was stabbed in Springfield, Virginia, police say.
Shaki Ezekiel Phillip was pronounced dead after Fairfax County police responded to a report of a stabbing about 2 p.m. on the 7400 block of Loughboro Lane. Phillip was unresponsive when police arrived and was suffering from an apparent stab wound to the upper body, police said.
Phillips was transported to Inova Fairfax Hospital, where he was pronounced dead.
Two men in their late teens were seen leaving the area, police said. Detectives have reason to believe the crime was not random.
Police ask that anyone with information contact Fairfax County police at 703-691-2131.