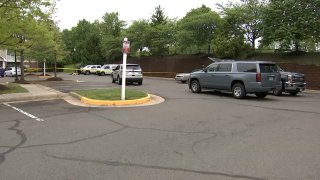 An 18-year-old man was killed in a shooting early Sunday morning in Gainesville, Prince William County police said.
Police responded to the shooting in the 14000 block of Deming Drive about 2 a.m.
Michael Arthur, 18, of Dumfries was shot in the parking lot of Somerset Pointe Apartments during an altercation, police said.
An acquaintance took him to a hospital, which contacted police. Arthur died a short time later.
Two cars were damaged by gunfire, police said.
Police said there was no threat to the community. The investigation is ongoing.