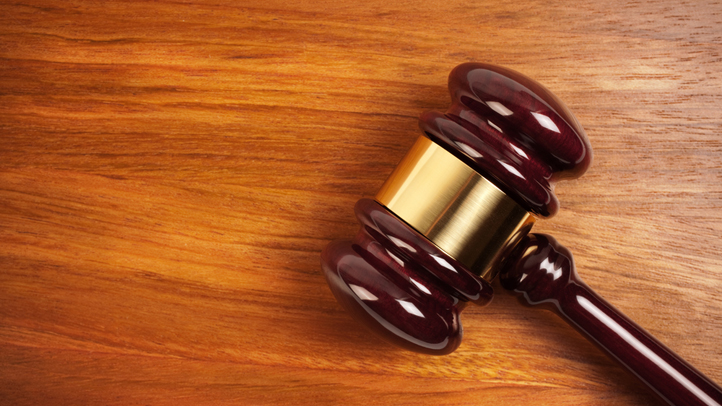 A federal grand jury has indicted 18 alleged members of the Bloods gang in Howard County on racketeering charges. Two of those gang members and three others are facing drug charges.

The indictment was unsealed Wednesday after the arrests of 15 defendants and the execution of 25 search warrants. Approximately 200 agents and officers helped in the arrests, authorities said.

Prosecutors say five other defendants were already in custody.

The suspects are all between the ages of 20 and 30; all are Maryland residents except for one who is from the District.

Prosecutors say the gang members and associates sold drugs -- including marijuana, oxycodone, codeine and ecstasy -- to support the gang. Court documents show that members discussed this and other criminal activity to support the gang and their financial support, including reloadable debit cards, to incarcerated gang members during intercepted phone calls.

Gang members also committed acts of violence within the gang to maintain discipline and against rival gangs, authorities said.

"The indictment unsealed [Wednesday] shows that no community is immune to gang and drug activity, but it also demonstrates our commitment to ridding our neighborhoods of this criminal element," said Howard County Police Chief William J. McMahon in a statement. "That's why I have made our participation in this task force a priority and I am grateful to all our partners. Gang members who commit crimes should know that they will not be tolerated in Howard County or throughout Maryland."

Each of the 18 defendants charged in the racketeering conspiracy and each of the five defendants charged in narcotics conspiracies faces up to 20 years in prison.
Authorities said the following suspects were arrested:
Ryan Gladden, AKA "Fats," 25, of Baltimore
Anthony Preston, AKA "40" and "Tone," 26, of Randallstown
Giovanni Wright, AKA "G," 20, of Elkridge
Heather Carter, AKA "hunnilynn," 29, of Columbia
Kyle Austin, AKA "Fowdy," 21, of Baltimore
James Bieryla, AKA "Brea," and "Braze," 21, of Ellicott City
Russell Canty, AKA "Rek," 20, of Baltimore
Van Albert Carroll, Jr., AKA "Kool-Aid," 19, of Ellicott City
Russell Chesson, AKA "Black," 30, of D.C.
Corey Conaway, AKA "KC," 30, of Columbia
Adrian Freeman, AKA "Sleep," 23, of Laurel
Kevin Jarrell, AKA "K-Dog," 24, of College Park
Michael Dominique Johnson, AKA "Ace", 19, of Columbia
Faisal Lelo Mapangala, AKA "Pistol," 21, of Jessup
Christopher Lloyd McGann, 21, of Columbia
Kenneth Ragan-Armstrong, AKA "Keezy," 22, of Savage
David Jerome Robertson; 22, of Columbia
Bamba Omar Saine, 22, of Columbia
Copyright AP - Associated Press