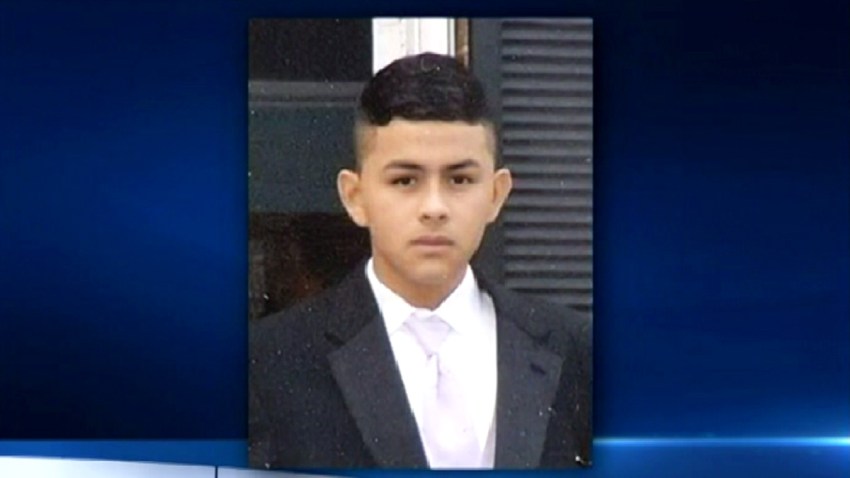 Editor's Note: This article has been corrected to reflect the correct charge of first-degree murder.
The 17-year-old boy charged with fatally shooting a Loudoun County, Virginia, high school student will be tried as an adult.
The commonwealth's attorney filed a notice with the court Wednesday that he will prosecute the first-degree murder case in circuit court.
Danny Centeno Miranda, 17, a sophomore at Park View High School, was gunned down as he walked to the school bus. He was shot multiple times about 8:30 a.m. at E. Cornell and N. Duke drives in Sterling, according to the Loudoun County Sheriff's Office. Miranda was rushed to a hospital, where he died.
The 17-year-old suspect was charged Saturday. He is accused of firing the fatal shots.
Henry Ernesto Dominguez Vasquez, 20, and Juan Moises Aguirre Zelaya, 18, both of Sterling, have been charged with possession of a firearm by a person who is not a citizen of the United States and accessory after the fact.
A neighbor of Miranda said she thinks he was targeted because he refused to join a gang.
The accused killer will be in court on Sept. 23 for a preliminary hearing.
Miranda moved to the U.S. from El Salvador in late 2013 to escape danger in his home country and live with his aunt, uncle and cousins, his devastated family said. He was quiet, humble and artistic, friends and family told The Washington Post. He worked as a busboy at the Benihana restaurant at Dulles Town Center, a coworker said.
The school principal and other school officials met this weekend with Miranda's aunt and uncle. The teen's family intends to have his body sent to El Salvador. Park View High and other schools in the area will raise funds to make that possible.
A fund to help send Miranda's body to El Salvador has been set up at:

Sterling United Methodist Church
304 E. Church St.
Sterling, VA 20164