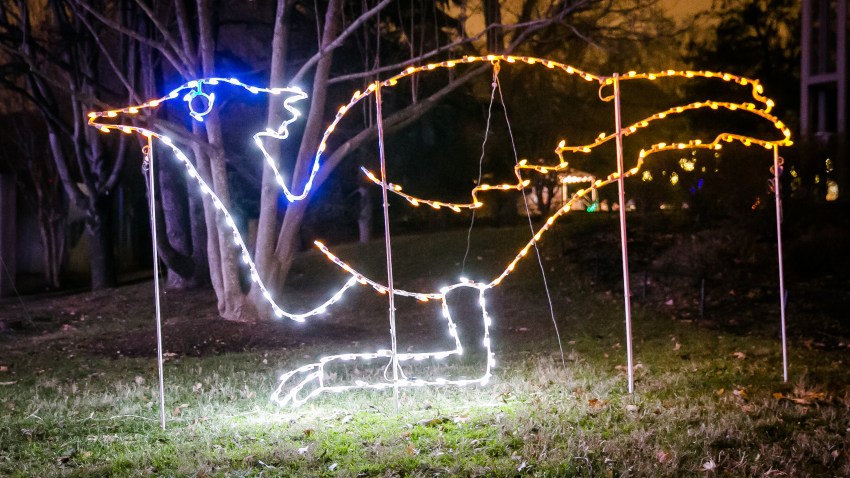 Welcome to 12 Days of ZooLights, where we celebrate the festive lights decorating the Smithsonian's National Zoo at the holidays!
Today's Animal of the Day: Kori Bustard
Why we love the display: These large birds were made for the limelight.
Habitat: Kori Bustards are native to eastern and southern Africa. The Bustard is known to prefer arid savannahs and areas with short grasses that allow them to see the full landscape.
At the Zoo: Kori Bustards are found in the Bird House exhibit of Smithsonian's National Zoo.
Bet you didn't know... The male Kori Bustard is thought to be the heaviest living animal capable of independent flight.
About ZooLights: In this yearly display, more than 500,000 environmentally-friendly LED lights transform the Zoo into a winter wonderland. Check out the new garden scene light sculpture.
Thanks to our partners in the 12 Days of ZooLights.