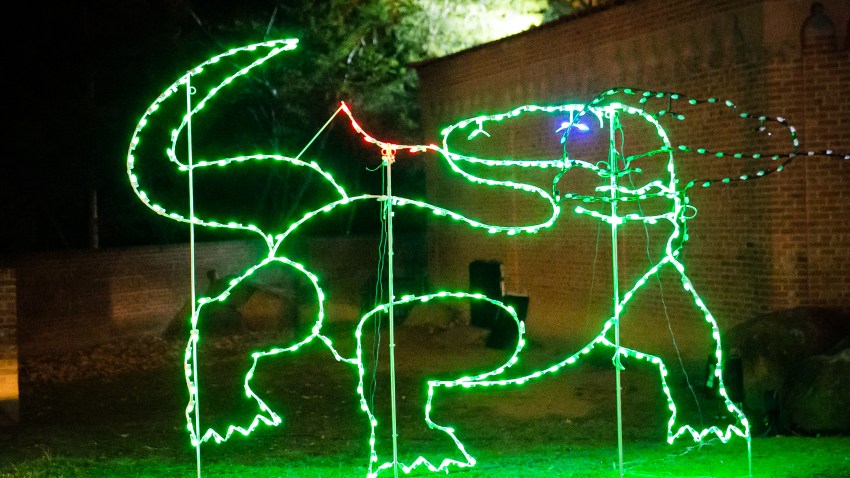 Welcome to 12 Days of ZooLights, where we celebrate the festive lights decorating the Smithsonian's National Zoo at the holidays!

Today's Animal of the Day: Komodo dragon

Zoo Lights Debut: 2007

Number of lights in display: 276

Habitat: Unfortunately, this endangered species is only found on a few volcanic islands in Indonesia, including their namesake island, Komodo.

At the Zoo: Our very own Smithsonian's National Zoo is home to one male lizard. At 8 feet long and 150 pounds, we're beginning to think he really is a dragon!

Zoo history: In 1992, the first Komodo dragons ever hatched outside of Indonesia were born at the Smithsonian's National Zoo, which we think is pretty cool.

Bet you didn't know... Komodo dragons are the world's largest living lizards weighing in at more than 300 lbs. and can grow to more than ten feet long.
About ZooLights: In this yearly display, more than 500,000 environmentally-friendly LED lights transform the Zoo into a winter wonderland. Check out the new garden scene light sculpture.
Thanks to our partners in the 12 Days of ZooLights.