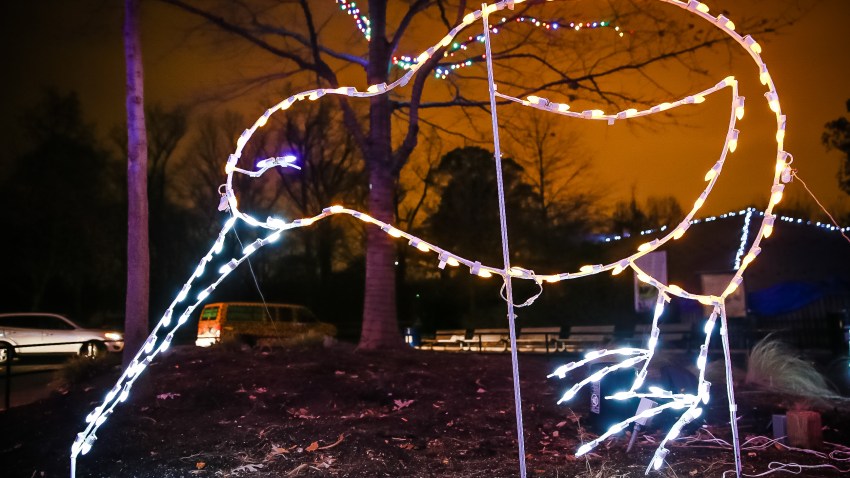 Welcome to 12 Days of ZooLights, where we celebrate the festive lights decorating the Smithsonian's National Zoo at the holidays!
Today's Animal of the Day: Brown Kiwi

Why We Love The Display: Brown kiwis are incredibly cute and their light display does them complete justice.

Habitat: Brown kiwis are native to New Zealand. They roam in the northern part of the North Island in a temperate forest of kauri trees.

At the zoo: In 1975, the National Zoo became the first zoo to hatch a kiwi chick outside of New Zealand. The second baby bird hatched in 2006.

Bet you didn't know... Every species of kiwi is flightless. Scientists believe this is due to New Zealand's relative isolation from the rest of the world. When the country split from other land masses about 89 million years ago, there were no mammals and consequently, no major predators. With no major predators around, kiwis decided flying was for the birds.
About ZooLights: In this yearly display, more than 500,000 environmentally-friendly LED lights transform the Zoo into a winter wonderland. Check out the new garden scene light sculpture.
Thanks to our partners in the 12 Days of ZooLights.