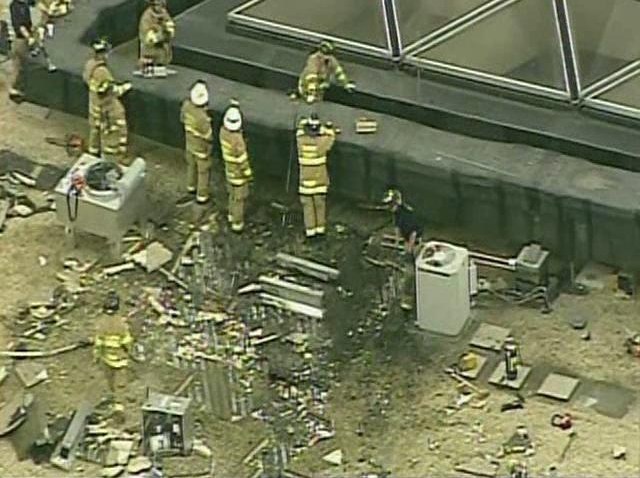 McLEAN, Va. -- A 10-story office complex in McLean was evacuated Tuesday afternoon because of a three-alarm fire.
Work was being done on the roof of the building at 2010 Corporate Ridge when the fire started, according to Fairfax County fire officials.
Smoke got into the ventilation and filled some of the top floors.
No injuries were reported.