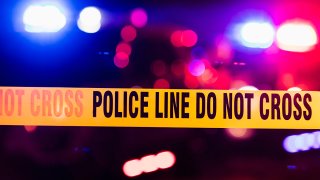 A man was shot and killed and another was hurt in Southeast D.C. Tuesday, according to the Metropolitan Police Department.
Police said they responded at around 12:22 p.m. to the 2200 block of Savannah Street SE for reports of a shooting and found 32-year-old Clayton Marshall suffering from gunshot wounds.
Marshall, a resident of Southwest D.C., was taken to the hospital, where he was pronounced dead. A second man was found at another hospital receiving treatment for a gunshot wound, police said.
Anyone with information is asked to contact authorities. A reward of up to $25,000 is being offered for information leading to an arrest.
This is a developing story. Refresh for updates.