The woman killed when thick black smoke filled a Metro tunnel Monday was a 61-year-old from Alexandria, a mother and beloved co-worker who had just won her company's employee of the year award.
Carol Inman Glover, 61, was a mother of two sons and a grandmother of three grandchildren. She had worked at DKW Communications Inc. for the past 18 months, and won the award just last month.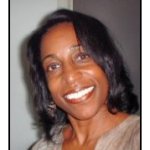 Glover, a resident of Alexandria, Virginia, died after an electrical malfunction filled a busy subway station with thick, black smoke and left many riders stranded after their train stopped in a tunnel. The incident sent nearly 70 other people to the hospital. Two people had been in critical condition, but Metro Police announced they have been upgraded.
Glover's official cause of death has not yet been released.
She was a graduate of Eastern High School in D.C. and of Drexel University in Philadelphia, News4's Pat Collins reported.
For 20 years, Glover was a contract worker for the federal government, her sons said. She rode Metro to her job daily.
Local
Washington, D.C., Maryland and Virginia local news, events and information
"She's a really lovely, warm, wonderful person," said Diana Rodriguez, a friend of Glover's who used to catch the bus with Glover as she rode to Metro's Yellow Line. "I am really just devastated to hear this."
"We are all still in shock," said Clifford Andrews of DKW Communications. "Carol was a great employee. She brought a lot to the company."
Around 3:20 p.m. Monday, a Virginia-bound Yellow Line train left downtown D.C.'s L'Enfant Plaza station -- one of the system's busiest stations -- when it stopped about 800 feet beyond the platform due to electrical arcing from the high-voltage third rail.
Arcing occurs when electricity from the third rail comes into contact with another substance that conducts electricity, such as water. There was water in the tunnel, but Michael Flanigon, an investigator with the National Transportation Safety Board (NTSB), said the cause of the arcing was not yet known.
"The third rail is high-voltage direct current, and if that current starts arcing to another conductor that it is not designed to connect with, you get a flash," Flanigon said. "In certain cases, that arc can start sort of feeding on itself, and it actually generates gases that are more conductive."
The arcing occurred roughly 1,000 feet beyond the train, Flanigon said. The train did not derail, and there was no fire, he said.
L'Enfant Metro Evacuated Over Smoke
Witnesses described a chaotic scene aboard the train as passengers tried to escape the smoke, and many passengers left the train on their own before emergency responders arrived on the scene, Flanigon said.
"People could barely breathe," passenger Denzel Hatch recalled. "They had to evacuate us through the tunnel and walk back through the front. No electricity, no visibility, nothing. Couldn't see anything at first."
D.C. Mayor Muriel Bowser said Tuesday that the fire department responded to the scene in a timely manner, although passengers have told media outlets that they endured waits of more than half an hour.
"I of course will defer to the passengers who were on that train. We don't know what time the train actually went down...." Bowser said.
"It would appear that based on the calls that we received, the locations we reported to, that our fire department responded in the time frames that are customary," Bowser said.
Passenger Jonathan Rogers, 31, said he and two other people had tried in vain for 20 minutes to revive a woman who had slumped to the floor unconscious near the front of the train, where the smoke was the heaviest.
"We know you do chest compressions and mouth-to-mouth, so that's what we did," Rogers said. "Nothing was happening, and she was laying there unconscious. Somebody took her pulse and said they couldn't feel a pulse."
Rogers said a man scooped the woman up in his arms and carried her through the cars toward the back of the train.
It wasn't immediately clear if that woman was Carol Glover.
Rogers said he doesn't understand why passengers weren't allowed to leave the train sooner for the one- or two-minute walk back to the platform.
"It just kind of felt like, 'Why were we trapped on that train that long?'" Rogers said. "All we did was sit there and wait. Forty minutes seems like a long time."
Andrew Litwin, 21, a University of Texas student visiting the D.C. area, said about 30 minutes into the ordeal, a fellow rider reached 911 on a cellphone. Litwin said the news that firefighters were aware of the problem calmed passengers, who had been yelling, "We're going to die here!"
In addition to the woman who died, 67 other people were taken to hospitals, most with smoke inhalation, authorities said. Two other people were in critical condition when they arrived at local hospitals. More than 200 people were evaluated.
As of Tuesday afternoon, 21 passengers remained hospitalized: 14 at MedStar Washington Hospital Center and 7 at The George Washington University Hospital. All patients who were at Howard University Hospital have been treated and released.
The NTSB is investigating the incident, which happened at the beginning of rush hour and led to the first fatality on the Metro system since a 2009 crash that killed eight passengers and a train operator.
The agency will conduct "thorough, independent review," D.C. Mayor Muriel Bowser said Tuesday, but otherwise declined to comment on specifics of the incident.
"I will withhold comment on what happened until the National Transportation Safety Board completes their review," Bowser said during a press conference Tuesday afternoon. "....We will find out what happened, get to the bottom of what happened, and resolve to fix it."
At a press event Tuesday morning, NTSB Acting Chairman Christopher Hart said that "Metro has made a major improvement on safety culture" since the 2009 crash, but that "there's always room for more improvement."
"While unique, this event underscores the importance of the need to improve mass transit safety..." Hart said.
NTSB investigators completed their on-scene work Monday night and documented evidence at the rail yard Tuesday.
"The train from which the people self-evacuated is in the rail yard and that will be one of our activities today, is to look at that train," Hart said Tuesday morning.
The NTSB will review emergency response and communications during its investigation, Hart said.
The Metrorail system, which connects downtown Washington with the Maryland and Virginia suburbs, carries an average of 721,000 passengers each weekday. Smoke and fire occur, on average, almost twice per week on the aging subway system, which opened in 1976 and still uses some original rail cars.
Metro's most recent quarterly safety report showed 86 incidents of smoke or fire in 2013 and 85 such incidents through the first eight months of 2014.

Metro riders on Tuesday expressed varying degrees of concern.

William Coates, 42, of Oxon Hill, Maryland, was waiting to catch a train at the L'Enfant station when the incident happened.
He called Monday's incident "tragic" and criticized Metro's response time. It "should have been a lot faster than it was," he said.

Devin Krotman, 28, who was getting off at L'Enfant Plaza, said he was concerned that Metro may not be practicing enough for incidents like Monday's.

"I don't think there's a lot of trust in how Metro handled this situation," said Krotman, a government contractor.

Other riders were more stoic, saying Metro was their only option to get where they need to go.

"They pretty much do OK," said Robin Cooper, 50, who was also at the L'Enfant station. "I get to and from work on time."
Metro Board Chair Tom Downs offered his "deepest condolences" to Glover's family in a release Tuesday afternoon. "To those who were injured or frightened, and to the thousands who have been inconvenienced by this major service disruption, I offer a heartfelt apology," the statement read in part.
Metro General Manager and Chief Executive Officer Richard Sarles had previously announced his retirement. His last day on the job is Friday.
Copyright AP - Associated Press