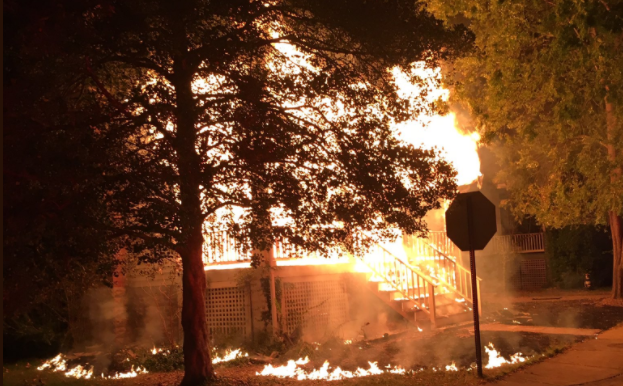 A man was critically injured after his Arlington County home caught fire early Wednesday morning.
Flames engulfed the home on the 500 block of North Ivy Street just before 4:30 a.m. Three men were inside the house at the time, but only two of them were able to get out safely.
The men told firefighters their roommate was still inside, and firefighters were able to rescue him using a bedroom widow.
The man, who is believed to be in his 20s, was taken to the hospital in critical condition, fire officials say.
The massive fire left the home completely gutted.
Fire officials say the blaze started on the front porch and caused $300,000 in damages.
The cause of the fire is under investigation, but officials say it doesn't appear to be malicious.