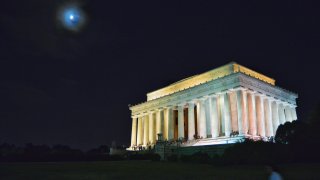 The United States Park Police say they responded to a shooting at the Lincoln Memorial in the nation's capital Monday.
One person was airlifted from the scene, authorities said. Video circulating on social media shows a helicopter landing by the reflecting pool.
Two sources tell News4 that the gunfire was self-inflicted.
This is a developing story. Refresh for updates.