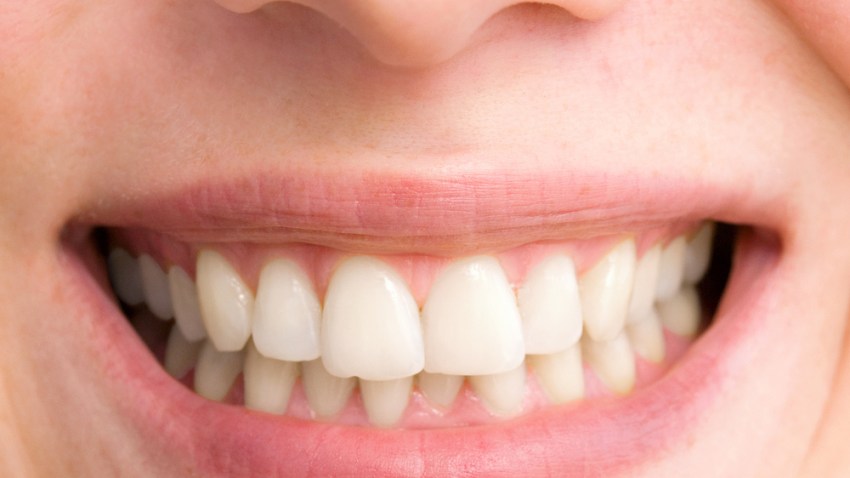 "If you _____ when no one else is around, you really mean it." –Andy Rooney
"Every time you _____ at someone, it is an action of love, a gift to that person, a beautiful thing."
–Mother Theresa
"A _____ is a curve that sets everything straight." –Phyllis Diller
What one word do these quotes have in common?
The answer: smile.
The American Visionary Art Museum in Baltimore, located about an hour from D.C., is currently presenting "What Makes Us Smile?", a year-long exhibition that will run until September 4. "Smile" is co-curated by The Simpsons creator Matt Groening, artist Gary Panter of Pee Wee Herman's Playhouse and museum Founder Rebecca Hoffberger.
The exhibit displays the works of more than 90 artists, comedians and imps. Cartoons, costumes, essays, quotes and blurbs combine for a sure-to-make-you-smile spectacle. Think you won't smile when sitting on the whoopee cushion bench? Or reading about the awkward behaviors of dogs, like the carpet butt scoot? Think again!
"The American Visionary Art Museum is my favorite museum. When I came for the first time, I couldn't believe it, it made me so happy. I love this museum. To be a part of this show is fantastic!" Groening said.
Need more reasons to smile, you ask?
Think of smiling as an exercise to strengthen your mental health, an act generally paired with positivity. In particular, when a person smiles, endorphins are released and the blood pressure lowers.
If you're particularly frowny during the workday, tape up a picture of your loved ones, your four-footed friend or your old college buddies from a past spring break. (Or, maybe all three!) The next time that Excel spreadsheet becomes a little too exhausting, take a glance at your smile-inducing collage and feel the stress levels dissipate.
Smiling can also be an indicator of a pleasant mood, making us more attractive to friends and strengthening healthy relationships. Would you want to grab a drink with Debbie Downer, who never cracked a smile?
As Hoffberger explains, there's no excuse not to smile because smiling is innate.
"An involuntary genuine smile is also one that comes from within and is not learned by watching others," she said. "For instance, children who may have been blind from birth will still smile."
Consider smiling as a free, instant face lift, because it lightens up the face, giving off a friendlier glow.
"To this day, a genuine smile is also known as a Duchenne smile," Hoffberger said. "With a genuine smile, the orbicularis oculi and the pars orbitalis muscles contract, causing the cheeks to raise which brighten the whole face and force the skin around the eyes to crease -- making laugh lines."
Added Groening: "The show is so fun it feels like the artists have collectively inserted a crank into your brain and turned it the wrong way. That's a good thing: it results in feelings of joy and euphoria and provides a temporary respite from daily grumpiness. Visionary artists, I salute you!"
So, show those pearly whites and break out into a smile. Why? If not thinking of yourself, then of others:
As best-selling author H. Jackson Brown, Jr. once said, "Today, give a stranger one of your smiles. It might be the only sunshine he sees all day."
For more information on "What Makes Us Smile?" and the American Visionary Art Museum, visit www.avam.org.