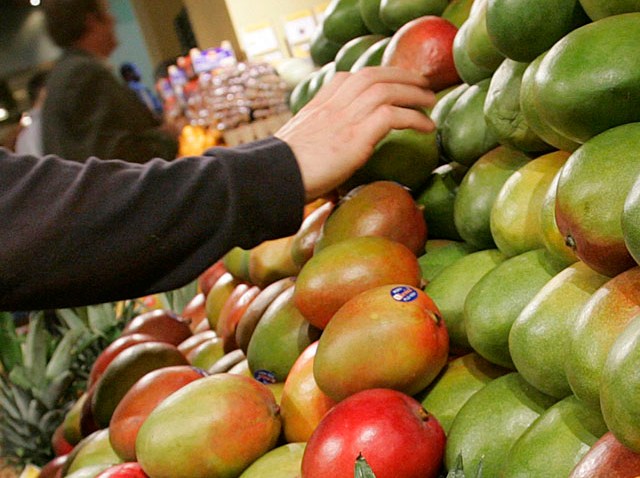 When it comes to nutrition, Washington-area residents love their fruit more than anyone else -- but it's apparently still not enough.
In 2009, nearly one-third of all adults in the United States ate fruit two or more times per day. The largest percentage of those fruit lovers were found in D.C. -- 40.2 percent. The smallest percentage (18.1 percent) live in Oklahoma, according to the CDC's Healthy People 2010 project.
Maryland came in with 36.9 percent of adults and Virginia hit 33.7 percent.
When it comes to veggies, 26.3 percent of U.S. adults eat them three or more times per day, with the largest percentage (33 percent) in Tennessee. The District comes in second at 32.3 percent. The smallest percentage (19.6 percent) live in South Dakota.
The percentage in Maryland was 28.7 and it was 30.3 in Virginia.
Obviously, the numbers leave much to be desired. No state met either of the Healthy People 2010 targets for fruit and vegetable consumption. Those targets? Seventy-five percent for the fruit category and 50 percent for the veggies. Yeah, we're way off.
Even worse, the most recent study says fruit consumption has actually declined since 2000, meaning we are headed in the wrong direction.
Bottom line? If we want to stay healthy, we need to eat more of the right stuff. Remember, an apple a day keeps the doctor away.
---
Fan, Follow and Text: Get the latest from NBCWashington.com anytime, anywhere. Follow us on Twitter and Facebook. Sign up for our e-mail newsletters and get breaking news delivered right to your mobile phone -- just text DCBREAKING to 622339 to sign up. (Message and data rates may apply.)